Kokomo's tribute to West Coast town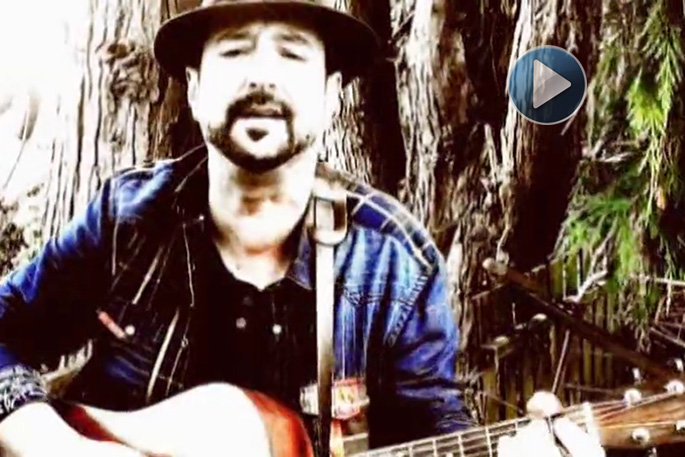 Click the image above to watch the video
Local band Kokomo has released a new single, with band member Grant Bullot having just put the final touches on the accompanying video.
'Holed up in Karamea' is the title of the new song, and tells the story of a malfeasant Auckland banker on the run, all set on the South Island's wild West Coast.
Grant, who is also the band's harmonica player, has been working out a suitable style for the accompanying visuals.
"We've been calling it 'modern retro', trying to get a way of making it look old to take in the history of the place, while at the same time aiming for something that looks fresh and modern."
Karamea is one of the West Coast's hidden gems, a small town of around 500 which is the northernmost settlement of any real size on the West Coast. It is 96 kilometres north-east from Westport and is, literally, the end of the road. To go further north means taking the Heaphy Track. The first European settlers there were goldminers in the early 1860s.
"We played down there in the early days of the band when we were touring the South Island," says Grant.
"The hotel we played at was a fantastic spot called The Last Resort, and it really was what it said – after that it was all bush. It does seem like the perfect place for one of those hedge-fund types to go into hiding!"
Kokomo's singer/songwriter Derek Jacombs says 2016 was a big year for the band.
"We released a 2-CD boxed-set retrospective of Kokomo's music so far, which was very well received all over the place, so we've had a slight pause before kicking off again."
The plan is now for the band to go on tour in its original form, a three-piece acoustic trio.
"It's getting very hard to haul a six-piece out on the road at the moment," says Derek. "So we're stripping things back. By complete coincidence our friend Andrew London, from Wellington band The Andrew London Trio, got in touch so before we take it on the road we're debuting the relaunch of the trio in a couple of weeks, at a joint show with Andrew in Omokoroa. It should be a great night, and both bands will get to have a good jam with each other to finish things off."
More on SunLive...