The Little Tramp comes to Baycourt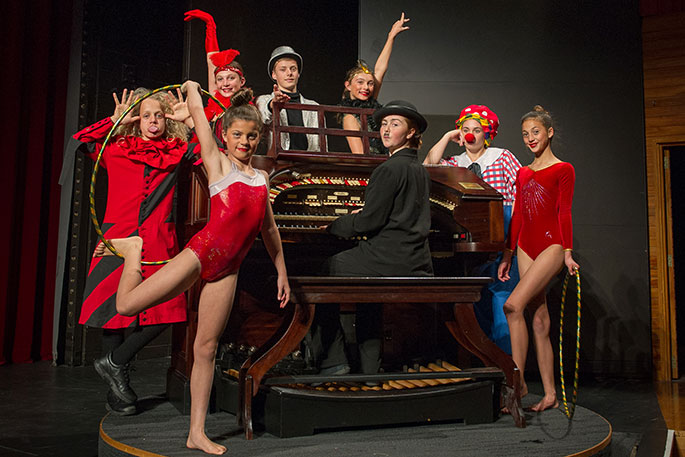 The movie is Charlie Chaplin's 'The Circus' – directed and produced by Chaplin, written by Chaplin and starring Chaplin 'The Little Tramp' himself.
It's about the ringmaster of a struggling circus who hires Chaplin as a clown but discovers he can only be funny unintentionally, not on purpose.
The film is still widely acclaimed – and was the seventh highest grossing silent film in cinema history, grossing $3.8 million in 1928.
Now throw Ron Clark on Baycourt's mighty Wurlizter into the mix with a whole bunch of circus fun-like candy floss, popcorn and circus acts on the Baycourt lawn and foyer, and you have a magic 1920s movie experience.
"The Circus is a family-friendly show," says Baycourt manager Megan Peacock Coyle. "It will be a great way to introduce your children and grandchildren to some film history."
Now into its third year, each edition of Silent Cinema sees Baycourt fitted out in a 1920s theme and Clark featuring on the Wurlizter. "You get so swept up in the movie you forget someone is playing the live score and making all the sound effects," say Megan. "And seeing and hearing the organ in action in Baycourt feels like a very special opportunity."
As a special silent treat, one lucky person and a friend will win the chance to be pampered like a 1920s film star, with two VIP experiences to be given away.
The VIP experiences will see the winners be dressed up by Bay Costume Hire, have their makeup applied by Tauranga makeup artist Desiree Osterman, and chauffeured to the event in a Bay of Plenty Vintage Car Club vehicle.
For more details on how to be in the draw visit Night Owl Cinema's Facebook page.
Night Owl Cinema and Baycourt presents 'Silent Cinema – Charlie Chaplin's The Circus' at Baycourt Community and Arts Centre, 38 Durham St, Tauranga on Saturday, August 19. The event starts at 4pm and the movie screens at 5pm.
Adults are $22, children $10, concession $20, family $50, club members $18 and groups of eight plus $20.
Tickets are available online www.ticketek.co.nz or over the counter at the Baycourt Box Office on Durham St, Tauranga.
More on SunLive...