Tauranga second in basketball final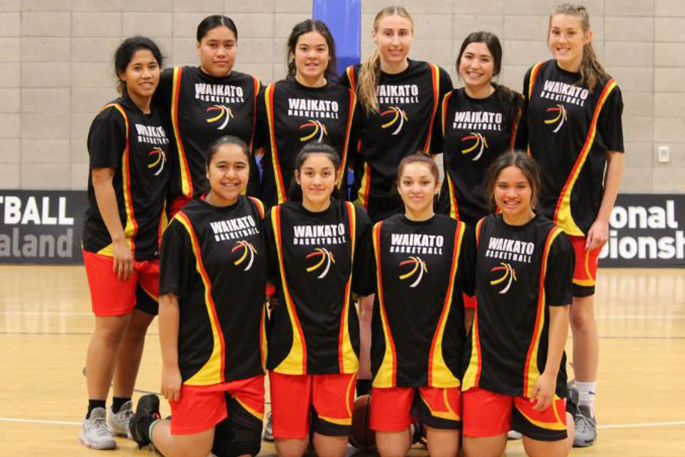 Click the image above to view slideshow
Waikato have been crowned the women's basketball under 23 national champions after defeating Tauranga on Saturday night
Tauranga's first quarter was about the worst they could possibly have played, unable to get any of their shots from the field to drop, while also giving away nine turnovers as they struggled against the constant pressure applied by the Waikato guards.
Compounding these issues was a re-aggravated ankle injury to Makayla Daysh who was forced to the side-line in the first half. Waikato took full advantage of these issues for their opponent, racing out to 19-4 lead after ten minutes.
Tauranga finally got the lid of the basket early in the second quarter, but it didn't make substantial difference to the score-line, as Waikato's Alyssa Hirawani excelled when Tauranga moved into a 3-2 zone on defence, scoring all three shots she took from behind the arc, helping push the lead to 21 points at the half (38-17).
The second half was largely academic, with Waikato's Charlisse Leger-Walker nearing a quadruple-double. Leger-Walker's half time line being: nine points; seven rebounds; six assists and three steals. This may have been about the only goal unreached, as Leger-Walker 'only' managed to get a triple-double.
Daysh returned to the court and Briarley Rogers featured, but both could not repeat their semi-final scoring, as Rogers was harassed into shooting only 2 from 14, most often the result of some excellent defence from Kaylee Smiler. Waikato's Hirawani had the sort of game that would have been needed for Tauranga to have a chance, hitting on 7 from 11 shots from the three point line, as she led all scorers in the game with 29.
Final Score:
Waikato, 83: A. Hirawani 29 points; C. Leger-Walker 16 points, 10 rebounds, 10 assists, 6 steals; S. Walker-Pittman 13 points; K. Ballantyne 10 points, 8 rebounds; K. Smiler 8 points, 10 rebounds.
Tauranga, 46: M. Daysh 12 points, 8 rebounds.
More on SunLive...