What's On? Athenree Homestead Open Day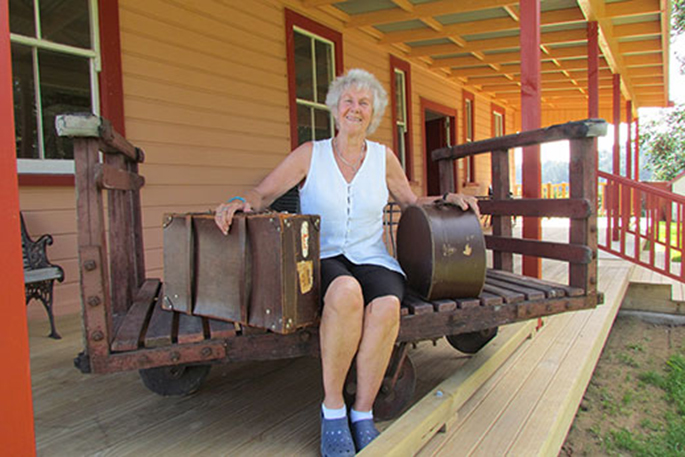 Good morning, SunLive readers, and welcome to the first Sunday of August.
It's less than four weeks until spring, and although it's still cold in the mornings, a northerly breeze should keep the temperature tolerable today.
The Athenree Railway Station Refreshment Rooms are open for Athenree Teas today between 12pm and 3pm. People can enjoy an Athenree Tea while taking in the gardens and panoramic views of Tauranga Harbour.
The Athenree Tea is a traditional, freshly baked scone topped with jam and cream accompanied by your choice of tea or coffee. Athenree Tea can be accompanied by a conducted tour through the historic house, situated at 360 Athenree Road. For more information visit athenreehomestead.org.nz
The Tauranga Historical Society is also meeting at 2pm today in the hall behind Brain Watkins House, 233 Cameron Road. The speaker this afternoon is Helen Hamm, who will talking about behind the scenes at the Victoria and Albert Museum. $2 entry.
For more events, check out What's On below:
WHAT'S ON – Sunday, August 6:
Athenree Homestead
And Refreshment Rooms in the old Athenree Station open 12.00-3.00 pm Sunday 6 August. 360 Athenree Rd, Athenree. www.athenreehomestead.org.nz
Bay Bible Fellowship/Lord's Day
Worship & Holy Communion service at Welcome Bay Primary School Hall, 309 Welcome Bay road. 10.00am. 1 Peter 4:12-19 Preacher: Tom Griffiths. Visit us at www.bbf.net.nz
Bible Seminars
1:45pm at Greerton Senior Citizen's Hall, Maitland St, Greerton, "Jesus the bread of life - What does it mean?" Interactive, Q & A. Refreshments provided. Vic 543 0504
Bible Society Tauranga
Action Group event. What? Variety Concert. Where? Seventh Day Adventist Church 25 Moffatt Road Bethlehem. When? Sunday 13 Aug at 2pm
Croquet
Every Sun, Tues & Fri at Tauranga Domain, Cameron Rd 12.45pm. Beginners welcome. Peter 571 0633
Czech and Slovak Club Tauranga
Czech School and Playgroup 10am - 12noon, Tauranga Boys College, Devenport Rd, guests welcome!
Farmers Market - Mount Mainstreet
Farmers Market every Sun 9am-1pm, rain or shine! Right in the middle of Mount Mainstreet at. Phoenix Car Park, Maunganui Rd. www.mountmainstreet.nz
Healing with Optimal Eft
Heal your illness at the emotional level. Grindz, 50 First Ave 12:30 Coffee. 1 - 2:30: Tuition + Practice Optimal EFT. Koha. Info at www.eventspronto.co.nz/meaningfullife
Quakers in Tauranga
In hall behind Brain Watkins House, cnr Elizabeth St/Cameron Rd 10am for an hour of mainly silent worship followed by tea/coffee & talk. 544 0448 www.quaker.org.nz
Radio Controlled Model Yachts
Sun 1.30pm & Thurs 1.30pm at pond behind 24 Montego Drive, Papamoa to sail Electron & similar 3ft long yachts, for fun. Beginners welcome. Graham 572 5419
Sunday Funday
Games & activities for the whole family at Greerton Aquatic & Leisure Centre 12-3pm. Parents & caregivers are welcome & encouraged to participate. BBQ hire $15
Taize at St. Georges
On World Peace Day/Hiroshima Day a quiet service based on the style of worship from the Taize Community in France at 7pm http://www.stgeorgesgatepa.org.nz/
Tauranga Friendship & Social Club
Walks, dinners & outings for over 60's. Barbara 544 7461
Tauranga Historical Society
Meeting 2pm, in hall behind Brain Watkins House, 233 Cameron Rd. $2 entry. Speaker - Helen Hamm, behind the scenes at the Victoria and Albert Museum
Toastmasters Corkers Club
Meets once a month 3rd Sunday 2pm at Zone Café, Bayfair join our happy group Phone text 021 044 5 654
More on SunLive...