Hearing the youth voice in Matakana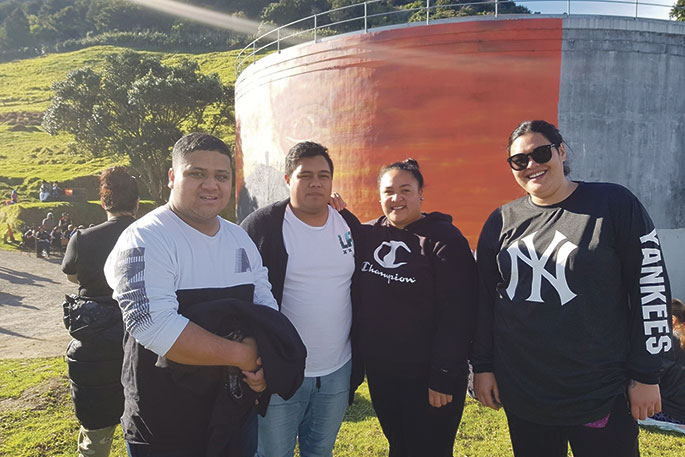 Ensuring that the youth voice is heard in the small community of Matakana and Rangiwaea Islands is the aim of a new initiative by Te Awanui Hauora.
The initiative has received a $10,000 grant from the government's Small Communities Youth Grant Fund, which is aimed at ensuring young people get opportunities to grow and develop new skills and confidence, no matter where they live.
Te Awaroa Hauora chief operations officer Te Uta Roretana says a rangatahi advisory group has been set up to represent young people on Matakana and Rangiwaea Islands in the 18-25 age group.
"I asked them to look at leadership from a rangatahi perspective and to also look at how they can be involved at the decision-making level on the island, such as being part of governance groups. We've got them on a pathway to develop themselves and bring others on board so when they move on, there is somebody ready to take their place – some succession planning.
"They are our future and we need to be able to support them to carry us forward."
Rangatahi advisory group spokesperson Eunique Paki says the group met with the islands' community development project manager at the weekend to discuss projects rangatahi can be involved in, including their own idea to establish a community garden.
They are also planning more governance and leadership training. Eunique says many of the group are already involved at governance level on the island but are keen to bring others on board.
"Now is the time to bring them along with us and give them the confidence to speak their minds. Our voice is heard, it's just about making sure it's valued."
The islands' population is about 250, with 36 children attending the local school, 18 going to school in Tauranga, and another 18 young people in the 18-25 age bracket.
Eunique says the need to travel away from the island for their education is no real hindrance for them. "We have to travel off the island for everything, including groceries, so for us it's not a barrier – it's part of our way of living."
Te Uta says living on the islands can be difficult for young people trying to find work, however.
'It's difficult if they want to get jobs in town because there is no regular transport. Many of them have to move off the island to get a sustainable income. We have jobs here, but they are casual and part-time so they can't sustain a young person."
Te Uta says the hope is that if young people develop an interest in governance and project development they might go away and train in some of the skills needed on the islands.
"We've got a bit of development going on around kiwifruit orchards so if we had somebody who was interested in accounting or horticulture for example, maybe as a community we could support them to further their skills in the hope they come home and share those skills. That would be a positive for us."
More on SunLive...