Street art brings community closer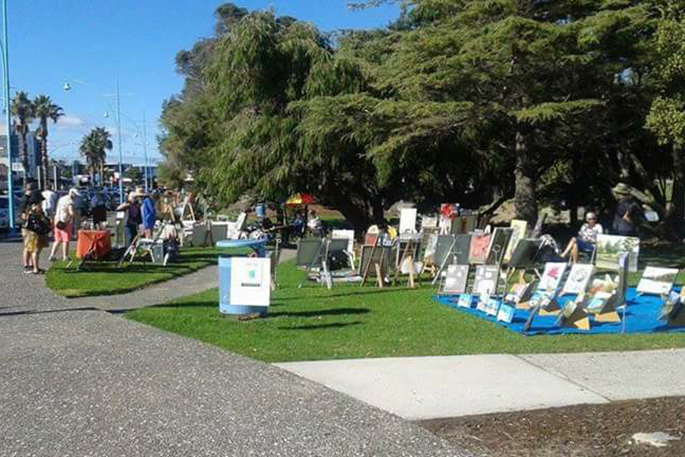 A street art event will allow the public to get close up and personal with locals' original art in Mount Maunganui.
Art in the Park is a regular event that allows local artists from the Tauranga Society of Arts and other local artist groups to showcase their own original works to the public.
Tauranga Society of Arts vice president Christie Cramer says the exciting thing about the event is that you never know what art you're going to see, as they don't book artists to be there on the day.
"It's a lovely family day out, great when you're on your way to get a cup of coffee in the morning and you can go have a quick squiz through and there might be something that you fall in love with."
"It's worth the walk through and some of the artists have quite a lot of work to look at, even if there's only a few amount of artists."
The Tauranga Society of Arts has 200 members and any of them are welcome to display as many of their own original artworks as they like.
Despite the unpredictably of how many artists turn up, Christie says they always have a pretty good turnout and a range of art piece like drawings, oil and watercolor paintings and prints.
She says Art in the Park also gives the community the chance to meet and speak with local artists.
"It's nice for families and the kids really love it. I find that when I take my work down there the kids get blown away and say 'oh did you draw this yourself?'
"It's quite exciting for some young kids to get involved in some real art instead of seeing posters and television screens, it's seeing the real thing."
Art in the Park will be held on Saturday, August 5 at the Coronation Park between 8am and 5pm.Entry is free and the public will be able to buy any of the works on display.
More on SunLive...