Zespri wins award for US sales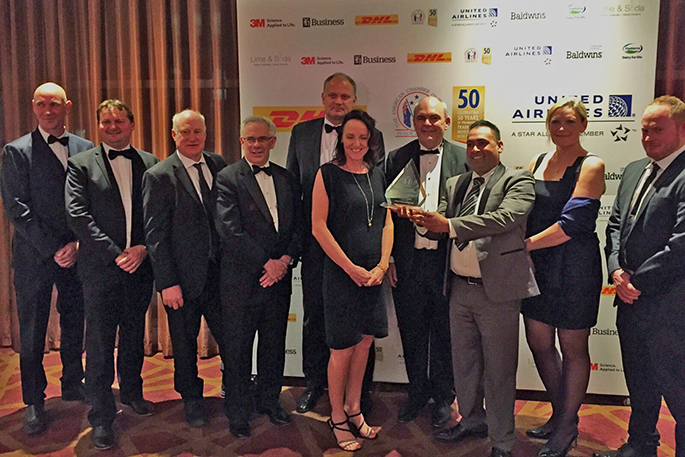 Click the image above to view slideshow
Zespri won Exporter of the Year and a Supreme Award at the AmCham-DHL Awards for their investment made to grow kiwifruit sales across the United States.
The AmCham-DHL Awards, which was held in Auckland yesterday, acknowledged Zespri's commitment to making the kiwifruit more of a classic in the US fruit bowl.
Zespri Chief Operating Officer Simon Limmer says the company is growing strongly across North America, with most of this growth coming from the new gold variety Zespri SunGold.
"On behalf of our colleagues and partners in the States, we're thrilled that the hard work that's gone in to relaunch Zespri Kiwifruit across the US has been recognised like this.
"These awards are particularly special to us as they come just days after we officially opened our office in California to service the Americas region, with around 10 people working from the new site."
Simon says the New Zealand kiwifruit industry has a goal of doubling their sales to $4.5 billion by 2025 and a large proportion of that growth will come from developing markets like North America and building sales in a more established market.
"Many consumers in the States have never tried Zespri SunGold and there is huge scope for us to grow sales as we introduce more people to the great taste of this sweet fruit," says Simon.
The AmCham judges took into account that Zespri sales in North America are set to nearly double from last season in the next two years to hit more than $100 million in 2018/19, with SunGold accounting for nearly three-quarters of the revenue.
Kiwifruit in the US is an underdeveloped category with it being ranked number 21 in the overall fruit bowl compared to ranking in the top 10 for most European and Asian countries.
However, total kiwifruit sales in the US are growing well above general fruit sales, as more people taste it for the first time and choose to buy it again.
Kiwifruit makes up just 1.5 percent of globally-traded fruit and Zespri has a goal of increasing overall kiwifruit sales around the world.
Simon says that retailers' needs are changing and Zespri is working with their distributors to meet those needs.
"Zespri has long-term relationships with our US distribution partners - the largest is Oppenheimer providing full service through to retail accounts, along with specialist organic distributer Awesum Organic - and these awards firmly recognise the contribution of our partners."
"Appointing Zespri market development managers to work closely with distribution partners and key retailers has really expanded our distribution across the country and sees more value returned to New Zealand growers and our retail partners," says Simon.
Zespri was awarded Exporter of the Year and Supreme Award winner alongside Compac Sorting Equipment, NZ Mint, Pushpay Holdings and Scott Technology.
More on SunLive...