Election 2017: Housing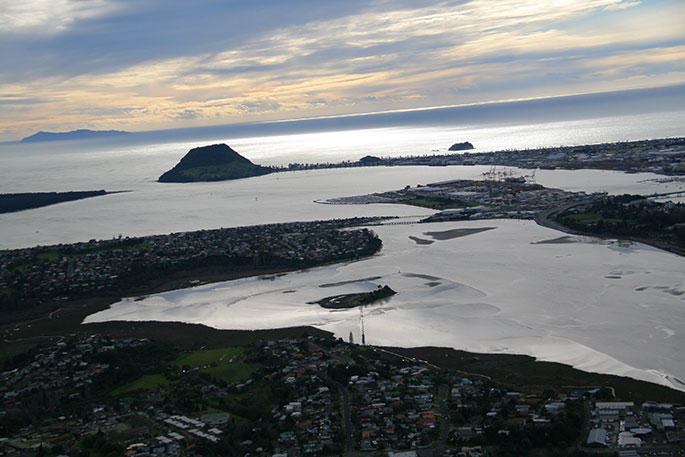 In the coming weeks, The Weekend Sun and SunLive will be bringing you the best local 2017 General Election coverage.
We'll be asking candidates what they and their parties will do to tackle the big issues of the campaign.
Earlier this month the government announced a $230 million interest-free loan to Tauranga City Council to build the infrastructure necessary for more houses.
However, opposition parties believe more needs to be done.
Speaking to SunLive last week, Labour's housing spokesperson Phil Twyford says the median house price in the city has gone up 56 per cent, or more than $200,000, in the past three years.
The median house price is now seven times the median household income in Tauranga, while rents have increased by $5000 a year in the last five years.
So this week we asked local candidates about their parties' stances on housing, and whether they think more needs to be done on the issue in our region.
Todd Muller – National
We are investing in the initial infrastructure required to build more permanent homes in our community with Tauranga receiving $230 million of the government's $1 billion Housing Infrastructure Fund. This will allow TCC to put in place a new water treatment plant at Waiari, an extension to our existing Te Maunga wastewater treatment plant, and help build 35,000 new houses – including 7300 in Papamoa East.
For those more vulnerable we have made a commitment for 220 new emergency housing places in the Bay over the next three years to help families in need, in addition to existing social housing. This will offer relief to families who are facing hard times and get them into a warm, dry home.
Todd is standing in Bay of Plenty.
Jan Tinetti – Labour
Housing sits at the heart of the Kiwi dream. Good quality, affordable housing is the foundation of strong communities.
But right now, that is all slipping away. Under National, Tauranga is facing a growing housing crisis. High prices are locking families out of the housing market. A severe shortage of housing means families are forced to live in cars and garages even as National sells off thousands of state houses.
Labour will build 100,000 new affordable homes for first home buyers. We'll build thousands of new state houses and emergency houses for those in need, and introduce a Healthy Homes Guarantee to improve the quality of rental homes as well. We'll close the loopholes that give speculators an unfair advantage and we'll ban foreign property speculators from buying up our homes.
Jan is standing in Tauranga.
Clayton Mitchell – NZ First
We have been out meeting people sleeping in their cars, and working with local community groups, businesses and government entities on the housing crisis since the 2014 election. We have managed to put a number of people together with landlords and housing providers, but the problem is still there, and won't improve until we look openly and honestly at the market fundamentals diving homelessness.
Foreign speculators are pushing prices up – if demand keeps outpacing supply prices and rent will only go up.
The cost of living keeps increasing.
Ineffective government housing policy has led to motel bills of $150,000 a night. They allowed $2m in their budget, but at this level it's going to be $52m, which is not sound financial management.
Clayton is standing in Tauranga.
Emma-Leigh Hodge – Greens
There is absolutely a housing crisis throughout New Zealand. We recently learned that New Zealand has the highest level of homelessness in the OECD and that the current government is spending $12 million every three months for 'emergency housing' in the form of motels. The Greens would prioritise building permanent, affordable, and accessible houses.
This must include building more state housing, at least 3000 units per year over three years just to catch up with the wait-list currently at 5353. We also need to clean up tenancy laws so those renting can feel more secure and make a home for themselves. Additionally, we would establish a Rent-to-Buy type program because no one should be prevented from establishing a decent home because of low income.
Emma-Leigh is standing in Tauranga.
Stuart Pedersen – ACT
First, a stronger ACT in coalition with National will undertake a complete overhaul of the Resource Management Act, making it easier for developers to build both up and out.
Second, we will pass 50 per cent of the GST collected on construction to the local councils to fund the pipes and roads needed for new subdivisions. Not only will this take the burden of funding infrastructure out of section prices, it will also encourage councils to zone more land for development.
Third, we will abolish the Auckland Metropolitan Urban Limit, as artificial restrictions on land supply are driving up section prices to many times what they need to be. Cheaper sections will also justify lower cost houses, and will allow builders to scale up and gain efficiencies.
Stuart is standing in Tauranga.
Te Ururoa Flavell – Maori
I want to build on what I have already achieved to date in this space. The Maori Housing Network has supported 46 housing proposals in the Waikato-Waiariki region since October 2015. These include supporting Te Tuinga Whanau Support Services with seven emergency houses in Tauranga, Mangatawa Papamoa (36 homes for whanau and kaumatua), Te Ohaaki a Miriama Papakainga (six units next to Tahuwhakatiki) and Nga Potiki with the Manawa Papamoa development (240-house subdivision with 30 per cent for Nga Potiki members).
I have secured $9m in this year's Budget to back community-led initiatives to help whanau break out of the renting cycle, while the government has pledged to provide 68 transitional housing places in Tauranga and Papamoa by the end of this year.
Te Ururoa is standing in Waiariki.
Rusty Kane – Independent
The housing crisis was initially caused by short-sighted governments, back to the 1970s at least, when we stopped maintaining our state housing stocks and stopped building new ones to keep up with future demand, combined now with high immigration numbers.
The solution in my mind is to slow down immigration to more sustainable levels, to give us time to build up our much-needed infrastructure and housing stock.
This will need a major national housing plan, through private, government, and local government land and housing development throughout the country.
Government and local government housing development needs to be for affordable housing.
Another option is requiring new immigrants to build new houses, not buy our existing housing stock.
Rusty is standing in Tauranga.
More on SunLive...