Budding artist breaks boundaries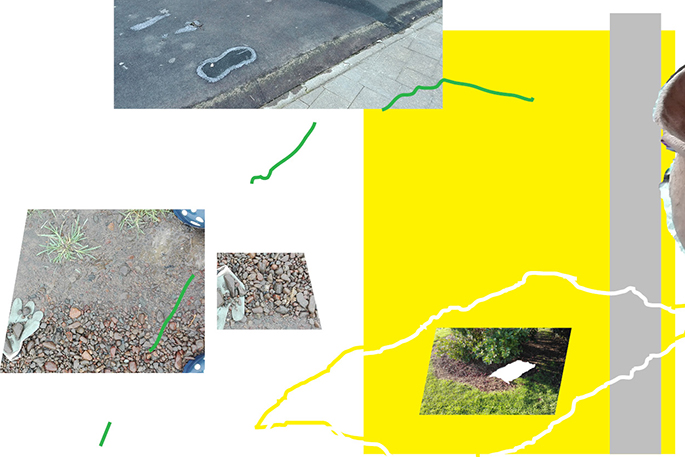 A local artist is pushing the boundaries and challenging the idea of what art is in her latest exhibition at the Whakatane Gallery.
Emerging local artist Jordan Davey-Emms, 21, has just launched her solo exhibition Ground Hum at Te Koputu a te whanga a Toi – the Whakatane Library and Exhibition Centre.
Museum and Artsexhibitions coordinator Victoria Sinclair says she thinks Jordan's installation will be good for the community as it will challenge people's ideas on how they see art.
"Her art is a floor piece that is made up of several different elements, textures and forms that we may recognize, but aren't traditionally found in a normal art gallery," says Victoria.
"The elements essentially look like they're not valuable materials, like carpet and foam and things like that.
"They don't look very valuable like a painting, which I think people understand more – the language of painting, whereas the language of installation processed based art is a little more challenging."
Jordan's installation is interactive and explores ideas of place, connection and linkage through various different shapes, materials, textures, visuals and mediums.
The installation has 20 to 30 different elements that range in scale and all connect to each other to make up one whole art piece.
Victoria says because the meaning behind the work isn't clear, the audience will find their own meaning and interpretation through what they might be familiar with.
"She's thinking about the experience and it's an ongoing project where she is exploring place and linkage, and the domestic materials that she has used creates an idea of connecting place."
"It's about an experience that the audience will have when they view the work."
She says it's really important that they support the local artists because often they go away and don't always come back.
"It's really exciting that she's come back and we want to support her as a young budding artist."
Jordan was recently selected as the overall winner among the top Masters and Honours students from all four art schools in Auckland, receiving the prestigious 2017 Glaister Ennor Graduate Art Award at Auckland's Sanderson Gallery.
She has a series of public programmes for kids running over August, for more information on this contact the Whakatane Library and Exhibition Centre on 07 306 0505 .
The Ground Hum exhibition is open to the public now and will run until September 10 in the Whakatane Community Board Gallery.
More on SunLive...