Can Kelvin help win Waiariki?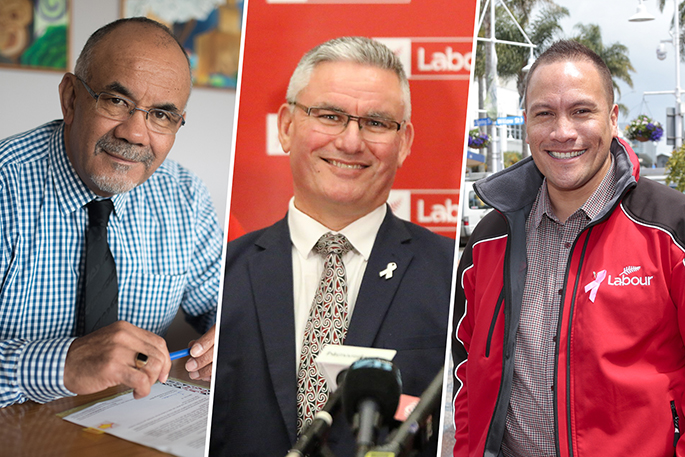 Labour's leadership refresh has already given them a boon in the Bay of Plenty, with local candidates reporting increased support and donations for their campaigns.
But what about in Waiariki, the Maori Party's last stronghold, and final Maori seat Labour needs to win back?
The selection of Te Tai Tokerau MP Kelvin Davis as Labour Party deputy leader is thought to be the first time a person of Maori descent has held the role. If new leader Jacinda Ardern can tempt female voters back to Labour, is it possible Kelvin can achieve the same with Maori in Waiariki?
Labour's Waiariki candidate Tamati Coffey thinks the country's 'overwhelmingly positive reaction' to the leadership change will mean a high turnout for Labour, but most significantly in the Waiariki seat.
"It shows voters Labour is committed to the Treaty and working together in a meaningful bicultural partnership at the highest level.
"This also sends a strong message to Maori voters that the turmoil surrounding the Foreshore and Seabed legislation is well and truly in our past. Neither Jacinda nor Kelvin were in parliament when that happened. With 12 Maori MPs set to come into Labour after September 23, we are all committed to learning from the past, but as Labour Maori MPs of the future, it's time to shake it off and move on."
Maori Party co-leader and incumbent Waiariki MP Te Ururoa Flavell says it's encouraging to see another Maori in a senior role within a political party, and a woman leading it.
"We had our issues with Andrew Little – he said we'd be the last cab of the rank. It will be interesting to see if that position has changed – or is it a new ringmaster in charge of the same circus?" he says.
"We know Kelvin supports charter schools, supports kaupapa Maori-led prisons, and we'd be interested to see if the party's position changes on these kaupapa – or will it be a case of all steam and no hangi?"
He believes the last few days have confirmed that Labour is 'in disarray' less than eight weeks out from the election.
"But we have always said we're willing to work with any party – blue or red – that is willing to support kaupapa Maori initiatives."
"We all want the best for our people. Getting people off the streets and into accommodation; addressing the high numbers of Maori in prison; helping more into their own homes; and ensuring Whanau Ora gets the money it needs to make lasting change."
Te Ururoa says Kelvin's new role means he will likely come onto the list, despite ruling himself out of a list placing along with other Labour MPs in the Maori seats.
"What does that mean for the other Maori seat MPs?" asks Te Ururoa.
"Will they now come back onto the list or will they be left out in the cold?"
A confident Tamati says Labour remains committed to winning all the Maori seats, including Waiariki, because they have the best policies for Maori.
"Labour has been around for 100 years, with its fair share of ups and downs. I look forward to being part of the party's future as the MP for Waiariki in a Labour-led government after September 23."
More on SunLive...