Unsettled storyline for August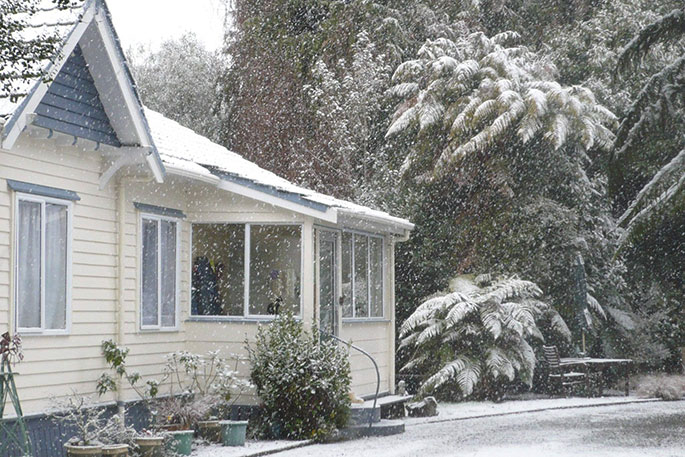 Click the image above to view slideshow
The MetService long-range forecast for August is picking a rather unsettled story-line.
This follows on from an extremely volatile July, which saw several significant weather events impact on large areas of New Zealand.
Widespread disruption occurred after an unusually cold outbreak on July 12/13 which produced snowfalls to low levels across the South Island, and brought heavy snow to the lower and central North Island.
Flooding rains occurred across the eastern South Island on July 21, and State of Emergency declarations were issued for Otago, including Dunedin and Oamaru, as well as for Timaru and Christchurch.
"We expect a relatively wet August for most regions of the country, with further extreme rainfalls possible," says MetService meteorologist Georgina Griffiths.
The exceptions were the eastern regions of both Islands, as well as for Southland, where closer to normal monthly rainfall totals are predicted.
"Low pressures, and prevailing northwesterly winds, are likely to be the name of the game during August."
Temperatures in August are typically very changeable.
However, a slightly warmer August is tipped for most regions of the country (with average to above average temperatures forecast).
The notable exception is for inland Southland and Otago, where closer to average August temperatures are predicted.
More on SunLive...