Pat's consistently wonderful pies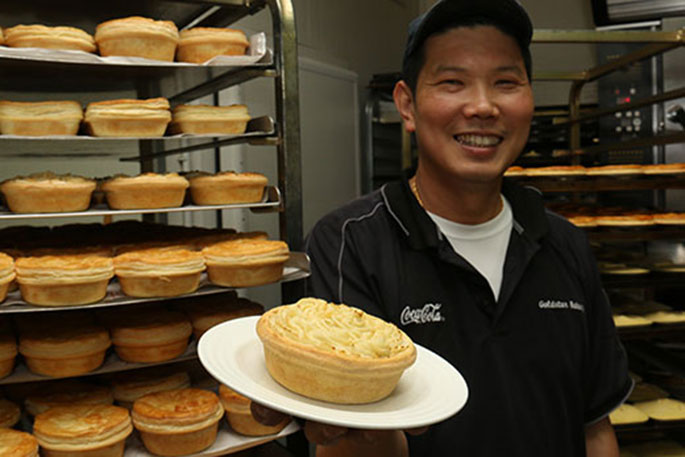 Click the image above to view slideshow
Last year it was Patrick Lam's bacon and egg pie – a flavoursome, moist and mouth-watering Kiwi classic that was judged New Zealand's best pie.
And Patrick's pies have been winning again.
At a red carpet event in Auckland last night Patrick, who runs Gold Star Pat's Pies at the Bethlehem Shopping Centre and Tauranga Crossing, won a plateful of awards.
His chicken and vegetable pie won gold. His steak and gravy pie was highly recommended.
Pat's pork, onion and cheese won silver in the gourmet meat category.
And his piece de resistance – the bacon and egg pie which last year was lauded for its golden pastry, great aroma and flavor and its "wow" and "eat me" factors – won the bacon and egg category.
Kitchen Republic in Bureta Road was highly commended in the Café Boutique category with its gourmet beef and caramelized onion offering.
The best pie in the country is just over the hill as well.
A venison, bacon, mushroom and cheesed pie made by Lee Ing at Fast and Fresh Bakery in Taupo won from 5695 entries at the 21st annual Bakels Supreme Pie Awards.
More on SunLive...