New exhibition elevates craft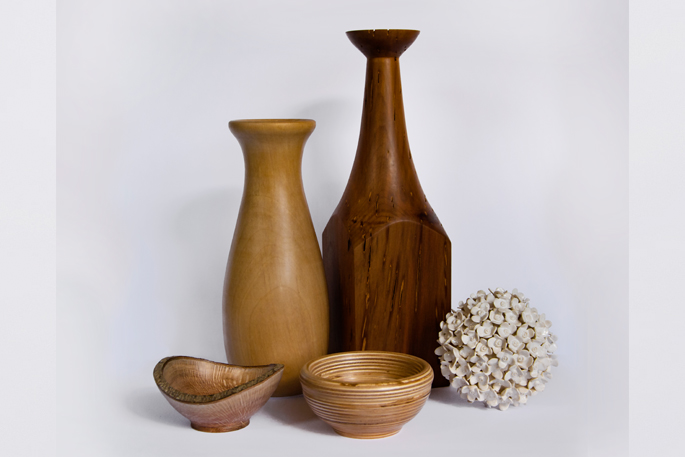 Art-lovers will be able to view a range of art from amateur and professional artists at the Visual Expressions exhibition at the Whakatane Society of Arts and Crafts.
This annual exhibition runs until October 15 and showcases a range of works from creative art groups that the Whakatane society of arts and crafts has to offer.
Museum and Arts exhibitions coordinator Victoria Sinclair says it's one of their most popular and important exhibitions, because it's local and also showcases a diverse range of creative art.
"It's a really exciting opportunity for people to be able to see their works in a public institution, so it really elevates those artists and it's fantastic for the community as well."
"It's also a really important thing to elevate craft, because a lot of them have done things like yarn their own wool, so there is a huge amount of work and talent that has gone into these pieces."
The society has a range of creative groups like pottery, woodturning, painting, and sculpture, domestic wear, and fibre craft like quilting, crochet, and knitting.
Victoria says the mix between more established artists and amateur artists allows the exhibition to have not only a diverse range of art but also skill set.
"Some of the artists go to the art groups, because everyone supports them on the different art projects that they are working on and other people go specifically to learn new skills and maybe learn off of a master painter or someone who is a bit more experienced."
The Society was formed in 1961 by a group of painters and potters who were interested in promoting arts and crafts in the community.
In the early 1980s, the Society combined with the Spinners and Weavers, Wood Turners and Lacemakers to form the current Whakatane Society of Arts and Crafts.
The Society is now thriving, with 150 current members, and offers a range of groups, classes and workshops for people to develop new artistic and technical skills.
Most of the artworks at the Visual Expressions exhibition will be on sale.
Visual Expressions is open to the public now and will run until October 15 in the Sheaff Family Gallery at Te Koputu a te whanga a Toi – Whakatane Library and Exhibition Centre.
More on SunLive...