Museum dilemma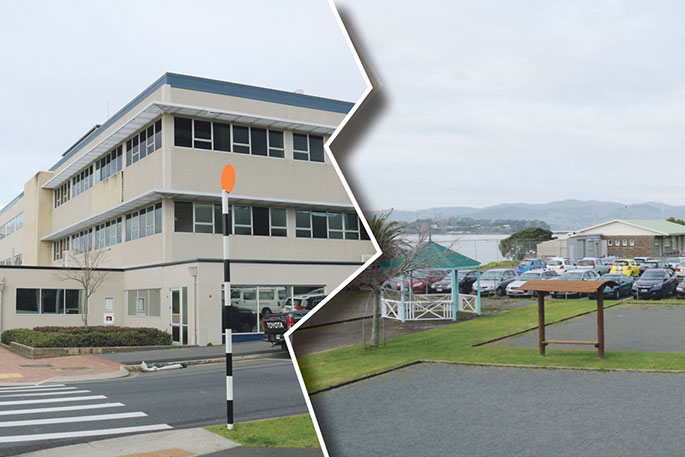 Does it matter where? Let's just get a museum happening for Tauranga.
That seems to be the consensus amongst some of the city's MPs and would-be MPs – including Simon Bridges, the man who's long been championing a new museum for Tauranga. But New Zealand First questions whether the time is right for a museum, whether the city has more urgent priorities.
"Cliff Rd would be a more ambitious and exciting museum," says Simon Bridges. "So what's wrong with ambition and excitement when planning a significant new facility for the city?
"Well, more controversy and cost – so my point is let's just bleedin' get one." The MP, the Minister of the Crown, believes the Willow St site for a new museum would be more achievable, and achievable more quickly than Cliff Rd. But there's a qualification "Not at any cost, but a good museum."
The Weekend Sun went to the politicians after the Tauranga City Council consulted with ratepayers for three months and discovered 'significant community support' for a new museum. It seems ratepayers want a museum to 'tell our story' and learn about what has shaped the city.
Where the museum is located will depend on factors such as cultural significance, cost, time to build, suitability of land and impact on neighbourhoods.
But if it depended on Tauranga's political hopefuls two months out from a general election it would probably be built in Willow St.
Jan Tinetti is excited and ambivalent at the same time. The Merivale Primary principal is number 14 on the Labour Party list and more or less guaranteed a free ride into parliament. She's excited about the prospect of a museum and is looking forward to seeing the city's heritage being recognised and celebrated.
"Cliff Rd is close to The Elms and connects with the city's heritage. But Willow St is in the CBD and close to the art gallery."
The MP for Bay of Plenty Todd Muller shares Simon Bridges' want for something to happen.
"But when it comes to the debate between iconic and functional, I lean towards functional," says Todd. "Because the true museum experience is what's inside and the quality and frequency of the exhibitions."
Ranking 38 on the Labour list is Angie Warren-Clark. She will contest Todd's seat and prefers the Cliff Rd option. "The views across our beautiful inner harbour would be stunning," says Angie. "It was a significant Maori community in the 1800s so I look forward to hearing whether iwi would support this site."
Another factor for her are the railway lines. "They impact both sites. I look forward to a solution so we can enjoy our beautiful seafront without the trains."
A museum for New Zealand's fastest growing city with the fifth largest population is a fantastic idea and makes sense for New Zealand First list MP Clayton Mitchell. But it's a case of when.
"An awesome and iconic building up near The Elms and looking out over the harbour would be brilliant." The MP believes there are more pressing needs.
"We need to make sure our traffic and transport challenges are dealt with first. With limited money, I would prioritise public transport investment first and then look at a museum. Resource funding is limited and I would hate to see a burden put on council and ratepayers when we have so many urgent transport infrastructure challenges to deal with first."
The TCC transformation committee will receive a report on August 1 that provides information to support the shortlisting of options and locations for new cultural facilities like a museum and library.
More on SunLive...