Frosty pics from around the Bay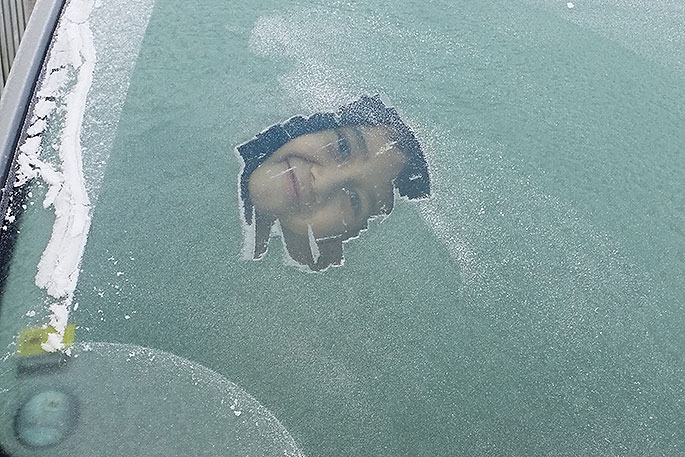 No one can be blamed for rugging up warm this morning, with Tauranga experiencing its second coldest morning of the year.
Temperatures in the city plummeted to just 1C overnight.
Sunday saw 0C recorded in Tauranga.
The MetService is forecasting today to reach 13C, with an overnight low of four on the cards.
With temperatures so cold, frosts blanketed the region.
Below are just some photos from around the Bay.
Ice crystals forming on a car. Photo: Brett Van Huenen.
Looking through the frozen surface of the dog's bowl!
The Lakes this morning. This reader says it was 0C outside her car. Very fresh.
-1.8 in Ohauiti at 7am.
Frosts in Rotorua this morning.
Slippery conditions on State Highway 36/Pyes Pa Road. Photos: Glen Perry.
Waihi this morning.
More on SunLive...