Tourists threaten endangered birds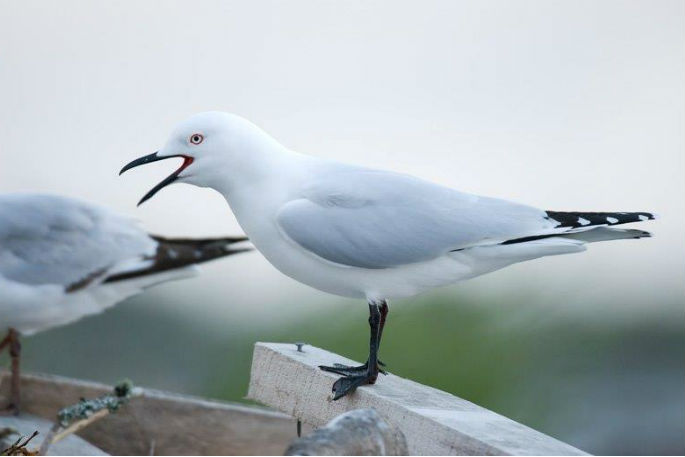 Click the image above to view slideshow
Tourists visiting a Rotorua geothermal attraction are disturbing populations of one of New Zealand's most threatened bird species.
This comes just months ahead of the critical breeding time for the black billed gulls.
Rotorua is home to three different gull species, two of which are classed as threatened.
The black-billed gulls are classed as 'nationally critical' – one step away from extinction and more threatened than kiwi.
Although relatively common in Rotorua, the worldwide population of black-billed gulls has been steadily declining at a rapid rate, leading to the species being tagged as the world's most threatened gull species.
Department of Conservation rangers have received multiple reports of groups of tourists disturbing black-billed gulls, causing them to take flight towards nearby commercial operations.
Both the water and the rocky shore around Sulphur Bay have Wildlife Refuge Status or Wildlife Sanctuary status – the highest order of protection in New Zealand.
"We've previously erected warning signs in the area to let visitors know entry into the Sanctuary is unauthorised. We've also added an interpretation panel which raises awareness of the threatened bird species," says DOC Ranger Supervisor Caraline Abbott.
"Although there may be thousands of black-billed gulls in Sulphur Bay, the recent fledgling rate from this population has been low and this is likely partially due to disturbance from humans.
"DOC has been monitoring this population for numerous years because of its threat status and it's unfortunate that people do not recognise disturbing this bird as an issue – particularly if they are nesting."
Rotorua Lakes Council administer a walkway around the bay and into Sanitorium Reserve, but visitors have been known to cross barriers and wander into unauthorised areas.
"Visitors crossing walkway barriers are not only compromising their own safety by being in geothermal areas, but are contradicting legislation established to protect our native species," says Caraline.
While the gulls are commonly found at the lakefront where they regularly encounter human disturbance, they are unlikely to nest in this area and are more likely to nest in the quieter parts of the bay.
Black-billed gull nests are camouflaged against the geothermal landscape, making them susceptible to being trampled by foot traffic.
While some gull species are found in multiple countries, black-billed gulls are only found in New Zealand.
Red-billed gulls has a conservation status of 'declining'
The large black-backed gull is the gull species most likely to be found scavenging at landfills and ports. This species is not classed as threatened.
More on SunLive...