Mount Kilimanjaro hike raises $6000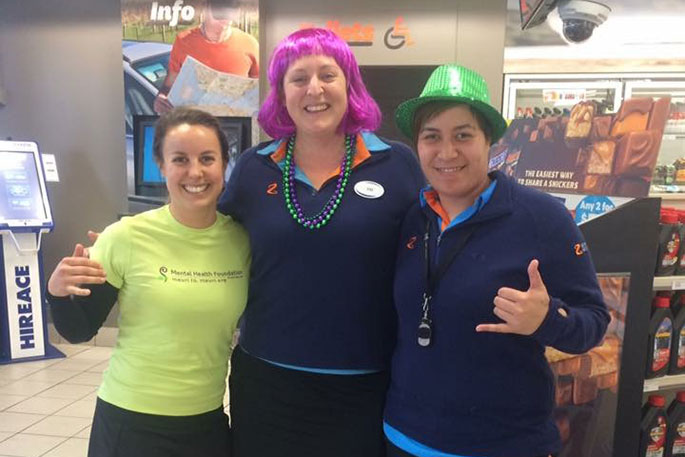 Click the image above to view slideshow
A Tauranga personal trainer is going on the hike of a lifetime up Africa's Mount Kilimanjaro to raise awareness and funds for the Mental Health Foundation of New Zealand.
Naomi Cranston will join 24 other Kiwis, including marathon runners Malcolm and Sally Law, in a seven-day hike up Mount Kilimanjaro in Tanzania in September.
Naomi started the fundraiser in December 2016 and has now raised $6728 for the Mental Health Foundation, almost $3000 more than her original goal.
She says she is really stoked with the amount of support and generosity from the community and is going to continue fundraising up until she flies out to Tanzania.
"Both my sister and mother are affected by mental health – we've spent a lot of time in the hospital system with mental health."
She says, like many others, she lacked understanding of mental illness and wanted to educate herself further and find ways that she could help her family and friends.
She came upon the Mental Health Foundation website and saw that they were advertising a fundraising experience to climb Mount Kilimanjaro.
"It's definitely an area that I'm passionate about and I'm a personal trainer and Pilates instructor, so I kind of work in the area of wellness.
"I'm quite excited about meeting everyone on the trek who are involved in the field in some way."
She says she has organised events such as a paddle relay and quiz night, but most of the fundraising has come from corporate and individual donors.
Bay of Plenty Z stations were one of the companies to do their part for Naomi's cause.
On Thursday, July 20 they fundraised $3200 across nine sites from customers with 50 cent donations for every hot drink and $1 for every
car wash. Z Energy spokesperson Kim Gillies says the company was happy to do their part for New Zealand mental health, as she believes it is a subject that isn't talked about enough.
"[Naomi' is one of our retailer's personal trainer, so she had obviously said to them about how she was fundraising for this climb up the Kilimanjaro in September.
"We wanted to jump on to generate some more support for mental health in New Zealand through our sites, as well as creating awareness."
Naomi says she is blown away by the generosity of Z and the customers who donated.
She visited some of the Bay of Plenty Z stations that took part in the event and says the staff decorated the shop and dressed up for the cause.
"The coolest part about it was actually hearing the awareness that was raised - people coming in and as soon as they asked what it was about, they would open up and say 'oh well I've actually struggled with depression myself'.
"It was just a cool platform for people to open up and talk about it."
She says the hike up Mount Kilimanjaro will be a great challenge and she can't wait to meet other people who are just as passionate about mental health awareness.
To find out more about Naomi's fundraiser or to donate to the cause visit www.everydayhero.com/nz and search 'Naomi Cranston'.
More on SunLive...