Squeezing out stress in waiting rooms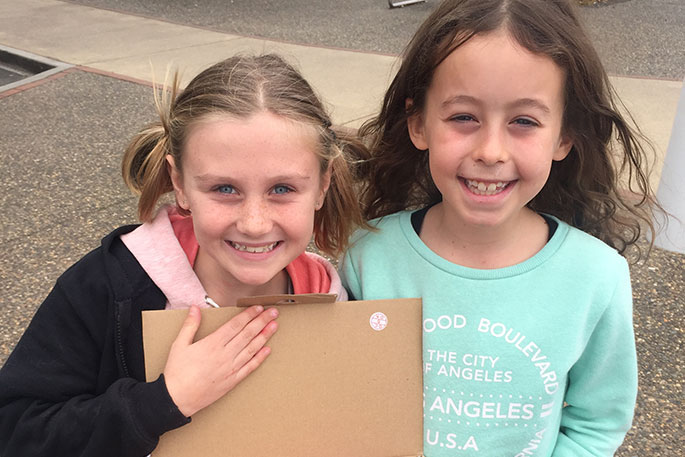 A nine-year-old girl's thoughtfulness and generosity has brought thanks from the staff of Tauranga Hospital's Emergency Department.
Meiah Aitken-Keogh was visiting the ED recently with her step-mum Tayla Brady when she came up with the idea of making stress balls for people in the waiting area.
Dad Cameron Keogh, Tayla, and friend Kate Kneebone were brought on board to help out with the project and around 50 stress balls were made. The gift was then hand-delivered to the ED front desk with a note saying: "To Tauranga Hospital, thank you for helping all of the sick people. Thank you. Sincerely Meiah Aitken Keogh (Age 9)."
"It warmed our hearts and we just want to thank Meiah," says ED clinical nurse manager Stephanie Watson. "It was absolutely fantastic that a 9-year-old showed that level of compassion, it's quite amazing.
"We will probably use them as distraction therapy for the children that come into the ED. They might even like to take them home with them afterwards as well as a toy," added Stephanie, who says the stress balls will, as a precaution, be disinfected before being offered to patients to ensure any possible germs are removed.
Tayla says the act is in character for Meiah.
"She has the biggest heart. Always thinking of others in need. We were sorting some of her clothes out recently and she said she wanted to send them to a family whose house had just burned down."
More on SunLive...