Engineering firm closes, 140 jobs lost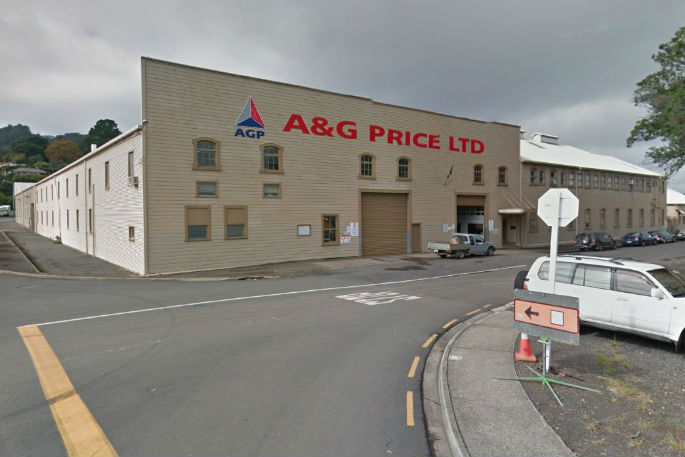 New Zealand's largest foundry and one of the country's oldest engineering firms, A&G Price of Thames, went into liquidation this week with the loss of around 140 jobs.
Staff were told on Wednesday not to return to work on Thursday.
"This is devastating for the workers, their families and our communities," says Thames-Coromandel District Mayor Sandra Goudie on Stuff. "We're talking about a lot of really good workers - people who are tried and true - engineers, welders and other skilled tradespeople.
"We're really optimistic that people will find jobs quickly, and it's heartening to see that our communities are rallying together already to lend support," says Sandra. "Since the announcement last night, our council, along with our local radio station Coromandel More FM has been inundated with job offers from employers from within the district and the surrounds."
Work and Income arranged sessions for affected A & G Price staff, covering financial assistance, including superannuation that is available, as well as employment opportunities that are advertised with Work and Income, and potential opportunities.
Brothers Alfred and George Price opened an engineering workshop in Onehunga, Auckland in 1868, before opening a foundry and engineering works in Thames in 1871.
Business thrived on the gold mining then booming around the Coromandel Peninsula, with operating mines in Thames and in the Karangahake Gorge and at Waihi.
In Thames, A&G Price made stamper batteries, Pelton wheels, pumps and other machinery for the goldfields. The Onehunga works supplied flax milling machinery and built railway carriages and wagons for the government. The Onehunga factory closed when the railway contract was completed in 1874, and all work was shifted to Thames.
Burke St Thames near Beach Road in the gold rush days. Supplied photo.
Designing and building railway steam locomotives began at Thames in the late 1880s. By 1896 the Thames premises had electric lighting from a Pelton wheel-powered generator. The Thames factory manufactured railway engines even before the Thames branch railway was completed in 1898.
A&G Price made a major contribution to New Zealand's progress in its more than 140 years of operation, through the design and construction of steam and diesel locomotives, road graders, rock crushers, boilers, marine engines, mining, sawmilling and forestry equipment. Between 1904 and 1928 they manufactured 123 steam locomotives for the New Zealand Railways Department.
The company moved towards specialised heavy machining and technical refurbishment work with the decline of the railway work in the 1960s.
Up until this week A&G Price continued to work in the field of pattern-making and could cast up to 10,000 kg in iron, 6000 kg in steel, 2500 kg in stainless steel, and up to 1300 kg in non-ferrous alloys. Other activities included metallurgy testing and development. The heavy machine shop has capacity to handle items up to 40 tonnes, six metres in diameter and 10m long. A recent development has been manufacturing the specialised keels for America's Cup and Whitbread/Volvo Ocean Race yachts.
More on SunLive...