Archaeological site uncovered in city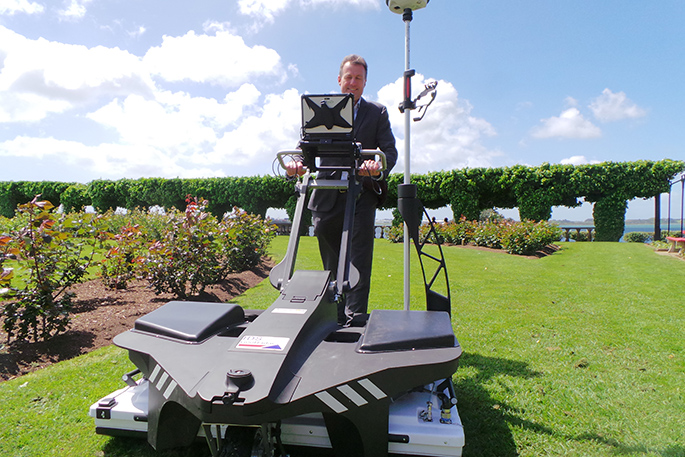 An archaeological discovery of 'national significance' has been uncovered in Tauranga.
Tauranga City Council made the announcement at the Rose Gardens on Cliff Road this afternoon, where the remains of a pre-European pa site have been found.
Deputy Mayor Kelvin Clout says significant remains are likely to be part of the find, and may have an impact on the decision as to whether a museum will eventually be built there.
"We're excited to explore this further. Cliff Road is very much the front-runner at the moment as a preferred museum site, along with Willow Street. We have to look at the pros and cons of each site, but this location is more culturally significant and beautiful in its outlook."
He expects progress on the museum be slowed by this discovery, only to the extent that council would need to undertake some archaeological digging.
Local kaumatua Peri Kohu says the area of the proposed museum was occupied continuously by Maori up until the land confiscations of the 1860s.
"The discovery of these trenches is like a living museum for us. This is the place for the museum, as far as tangata whenua are concerned," he says, adding it would give Maori a greater presence in the CBD.
TCC senior surveyor and GIS analyst Lance Fearon discovered the archaeological remains while surveying the site using the council's new Stream C Ground Penetrating Radar.
The lawnmower-like device has a maximum speed of 6km/h, and sends electronic pulses into the ground.
"Whatever is underneath the ground will send back a pulse, depending on its resistance. A steel pipe, for instance, will send back a better signal than a plastic one."
The machine, accurate to within one centimetre, has already been used to search for other archaeological remains at the Domain, and will prove useful for future developments around the city.
"In the past, we've had to rely on developer plans, which were sometimes inaccurate," says Lance. "So it's another tool in the toolbox."
According to a report by archaeologist Ken Phillips, commissioned on behalf of the council by Beca, eight archaeological sites have been identified within 100 metres of properties potentially affected by the proposed museum development.
"Archival research and archaeological survey indicate land affected by the proposed museum development likely contains components of the southern defended section of Otamataha Pa as well as evidence of pre-European Maori open settlement and cultivations.
"In addition, archaeology relating to early European activity, including components of the Mission Station and later features associated with the 1860s military occupation and Armed Constabulary headquarters, may be present within land affected by the proposed museum development."
"Therefore any intact archaeological evidence within the property has high regional and national significance, and has the ability to add to our understanding of the pre-European Maori occupation of the peninsula and major events that transformed the district between 1828 and 1900."
He stresses the report is an assessment of impact on archaeological values, and does not include an assessment of Maori values.
"It should be noted that archaeological survey techniques based on visual inspection and minor subsurface testing cannot necessarily detect all possible subsurface archaeological features, nor identify wahi tapu and other sites of traditional significance to Maori, especially where these have no physical remains."
More on SunLive...