What's On? Movie Night & Art Expo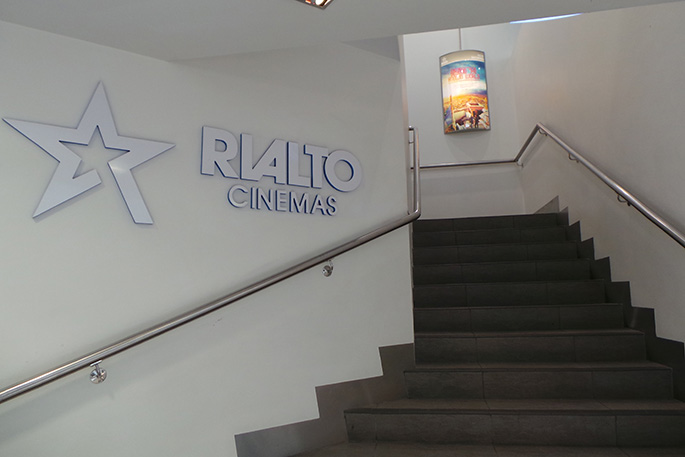 It is Sunday once more, a great day to set the technology aside, switch off the TV, and try something new.
And once again, SunLive has all the best events to read up on in one place.
It's looking drizzly outside, so it might pay to focus on indoor events (particularly as the Walk the Lakes event at Tauriko has been cancelled this morning).
The Zookeeper's Wife will be playing at Rialto Cinema at 6.30pm, raising funds for families who have school-aged children and a parent who has Motor Neurone Disease/ALS. Email mndbopbranch@gmail.com for more info and ticket information.
We also have the Tauranga Society of Artist 2017 Art Expo on today, including the Trustpower/TSA Supreme Award. All the best art will be on display at Elizabeth Street West Community Centre from 9.30-4pm.
Check out some of the other events on below:
WHAT'S ON – Sunday, June 18:
A Course in Miracles Spirited discussion in the Backbenches Room, Grindz Cafe, 50 1st Ave. 12.30pm coffee & chat. 1pm discussion. Topic: Eliminate unwanted beliefs that don't serve you anymore from the 5 important areas of your life. Trans religious. Free.
Bay Bible Fellowship/Lord's Day Worship service at Welcome Bay Primary School Hall, 309 Welcome Bay Rd 10am. 1 Peter 3:8-9 "Unity in righteous character." Pastor Lincoln Forlong. www.bbf.net.nz
Bay of Plenty Symphonia Free concert Sax & the Symphony, with classical saxophone soloist Michael Jamieson. St Mary's Church, Cameron Rd 3pm.
Bethlehem Lions Market Held 1st & 3rd Sun of month at Historic Village, 17th Ave, Tauranga 8am - 12pm. Stallholders - booking a carpark site is essential. Email Alf hvm@lionsclubs.org.nz
Bible Seminars Greerton Senior Citizen's Hall, Maitland St 1.45pm. Title: "The Trinity - what the Bible teaches." Interactive, Q&A. Refreshments provided. Vic 543 0504
Chamber Music Concert Series Featuring Dr Indra Hughes – well known Auckland organist & broadcaster at St Peter's Anglican Church, 15 Victoria Rd, Mt Maunganui 2.30pm. Admission at door only. Tickets $20 per adult & school aged children are free.
Croquet Every Sun, Tues & Fri at Tauranga Domain, Cameron Rd 12.45pm. Beginners welcome. Peter 571 0633
Czech and Slovak Club Tauranga Czech School & Playgroup. Guests welcome! Tauranga Boys College, 10am - 12noon, Devonport Rd, More info: https://www.csclubtauranga.nz/en/
Farmers Market In the Phoenix Car Park middle of Mount Mainstreet 9am-1pm.
Maketu Market Every 3rd & 5th Sunday at Maketu Village Green 8am - 12pm. Stall holders set up from 6am. Pat 533 5687
Movie Night Fundraiser The Zookeepers Wife at Rialto Cinema 6.30pm. Raising funds for families who have school-aged children & a parent who has Motor Neurone Disease/ALS. Tickets from Walton Railton, cnr 8th Ave & Cameron Rds. Email: mndbopbranch@gmail.com
Old Time Music Makers Club Every third Sunday at Welcome Bay Hall 1-4pm. $3 entry & ladies a plate please.
Quakers in Tauranga In hall behind Brain Watkins House, cnr Elizabeth St/Cameron Rd 10am for an hour of mainly silent worship followed by tea/coffee & talk. 544 0448 www.quaker.org.nz
Radio Controlled Model Yachts Meet Sun 1.30pm & Thurs 1.30pm at pond behind 24 Montego Drive, Papamoa to sail Electron & similar 3ft long yachts, for fun. Adult beginners welcome. Graham 572 5419
Spiritual Centre the Psychic Cafe 25 of the Bay's top psychics, healers & spiritualists. Greerton Community Hall 6.45pm for 7pm. One-time only fee of $10, then everything is free. 578 7205 www.psychiccafe.nz
Tauranga Model Aircraft Club Auction Classic Flyers Main Hanger. Sellers registration from 9am, auction starts 10am. Take a spitfire home for the manshed. www.taurangamodelfly.nz
Tauranga Society of Artist 2017 Art Expo including Trustpower/TSA Supreme Award. Community Centre Elizabeth Street West. 9.30-4pm.
Tauranga Spiritual Society Senior Citizen's Hall, 14 Norris St 7pm. Mini expo Healers & Readers. Members $3, non members $5. Raffle draw $2. 022 0670 467
Te Puke Country Music Club Please note change of venue: Te Puke Citz RSA Club 1pm start. See you all there.
More on SunLive...