Fearfully and wonderfully made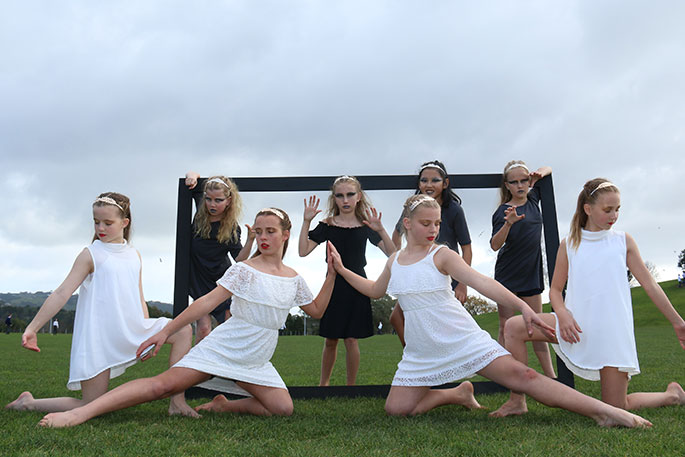 There are three young girls that won't let the ways of the world bring them down.
Three 11-year-olds with better self-esteem than some women in their 20s.
And they have a message to share.
"People can doubt their beauty but we want people to know that they are all beautiful and created unique," says Bethlehem College student Jessina Goold, and 'mmms of approval can be heard from her fellow dancers Charlotte Dufaur and Braeya Embling.
Jessina, Charlotte, and Braeya are three of the 32 Bethlehem College Year 7 and 8 students that will be taking to the stage to share a message during the Bay's Fresh Moves show, hosted by Bay of Plenty Dance.
The show, held on June 20 and 21 from 7pm at Baycourt, has numerous Bay of Plenty primary and intermediate schools dancing to spread a message.
The theme 'reflection' was given to teams to interpret how they saw fit.
"Our dance is based on Psalm 139:14 'I praise you Lord because I am fearfully and wonderfully made'," says Jessina.
The three girls have been dancing since age 5, and say the sport has given them a positive outlook on life.
"Because we have been dancing from such a young age, it's practically part of us. It makes you feel like you can do anything, like you are on top of the world," says Charlotte.
"We're really excited about the show," says Braeya. "We think we're ready and we're ready to have fun."
"We want people to come because we want them to know that they are beautiful," says Charlotte.
For more information and to buy tickets, visit www.ticketek.co.nz and search 'Fresh Moves 2017'.
More on SunLive...