Te Puke crash highlights safety concerns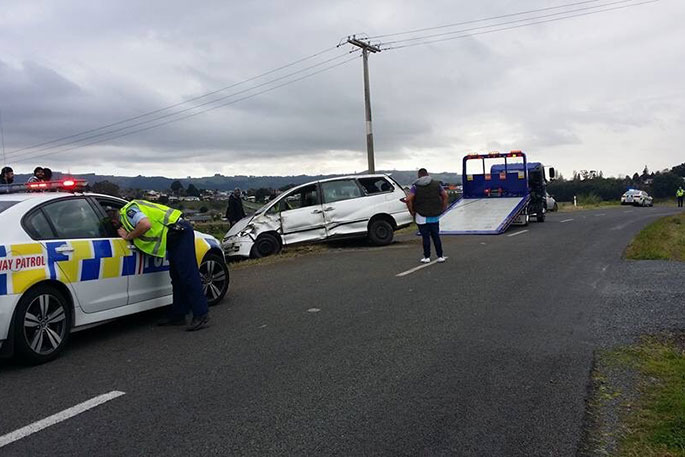 Residents of No 1 Road near Te Puke are calling for safety measure to be put in place immediately following a crash in the area today.
Emergency services were called to the crash, between Edgehill Place and Roderick Lane, at 10.42am.
A police spokesperson says St John Paramedics were called to the scene, along with police.
A witness to the crash says one man taken to hospital with nasty laceration to head.
She says the other passengers were shaken from the crash.
"The car was traveling north and failed to take the left hand bend, travelled on the right hand (eastern) road beam, mowing down a number of cats eyes, traveling an estimated 200 meters crossed the road jumping the bank, spinning to rest few meters from the other corner."
The recent crash is the exact reason why a petition has been organised for the Western Bay of Plenty District Council to take immediate action and reduce the speed in the area.
"Safety measures are necessary to ensure safety for No 1 Road residents and road users," says resident Tracey Wallace-Hutchins.
"I raised No 1 Road safety concerns recently at the Te Puke Community Board meeting just this week. Speed was the factor of this accident, the road was not wet at the time of the accident."
Meanwhile, police are also investigating the cause of the crash which led to one vehicle flipping onto its roof in Pongakawa.
With the winter months now here, and slippery conditions on the roads inevitable, police are asking motorists to reduce their speed accordingly.
The vehicle following a crash in Pongakawa. Photo: Ryan Carlylse.
More on SunLive...