A Tauranga woman's gesture of hope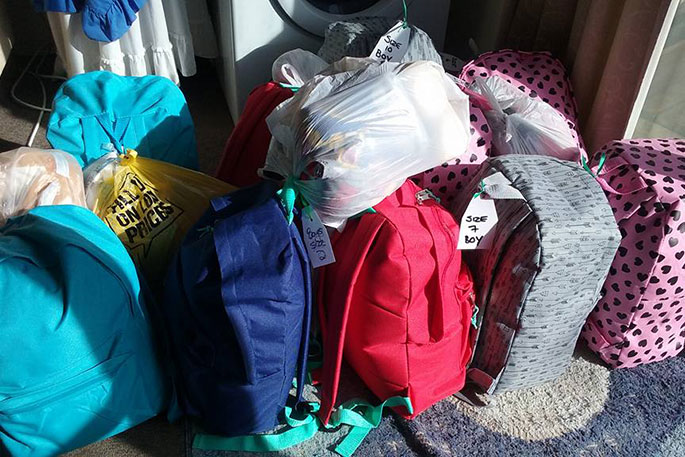 Soap, toothpaste, tooth brushes and clean clothes. For some people this is an everyday item that is not given a second thought, but for some it's a bit of a luxury.
As a foster parent Juliet Little has seen first-hand that when some children are uplifted from their homes, "they don't come with much at all".
Wanting to make a difference Juliet has set up All Children Matter, a project aimed at providing children in care items that will make their stay a little more comfortable.
"I believe all children matter whether they be a foster child or a child in need. These bags may come full of clothes and things, but these bags comes full of hope, love and value because every child needs hope, love and to feel valued."
Through her Facebook page, Juliet says she has been blessed with help to put together bags, which are in turn then donated to organisations who help care for children.
"I am currently collecting donated children's clothes from new born to late teen and I am washing and drying and putting them into backpack bags.
"These bags are for foster children and children in need."
In these bags also are toiletries such as soap, toothpaste and toothbrush, a donated toy depending on the age and a couple I donated books are appropriate.
"To date All Children Matter have donated over 100 backpack bags throughout the community to many different agencies like Tamaki Ora, iwi, Salvation Army, Plunket, Homes of Hope, Women's Refuge and to a lovely lady who works at the Hillier Centre with foster children. She is taking these bags out of town to Gisborne, Whanganui, and Napier."
More on SunLive...