SunLive wins best website in NZ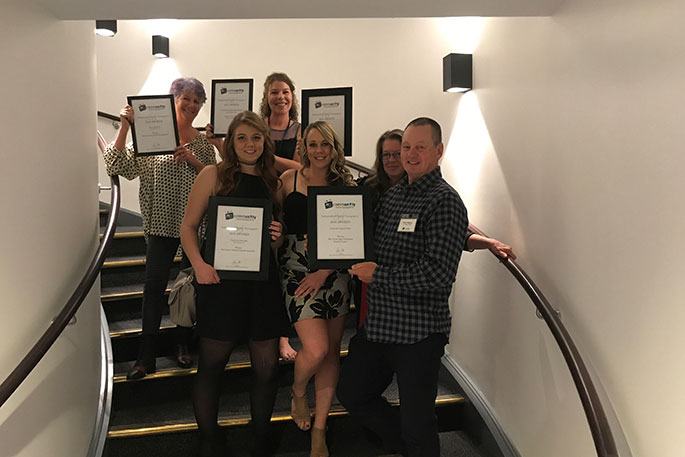 SunMedia is bringing home five awards from the 2016 Community Newspaper Awards, including best website in New Zealand.
The awards, which were held in Christchurch last night, judge a range of categories from 2016.
SunLive won the best website for its broad content generated in 2016.
The judges felt the news website had impressive readership and engagement figures which showed how the focus on quality content is engaging the community.
"With different media types in posts such as integrated social media feeds, galleries etc, the reader has multiple ways to stay engaged.
"There is a strong local feel and a breadth of opinion across an array of the community. This give the different personas visiting the site something to identify with."
In her first year as a journalist, Cayla-Fay Saunders has gone from being a junior journalist to being associate editor of the Weekend Sun.
She can now add best junior/feature lifestyle journalist to her resume.
"Cayla-Fay is a fluent writer with a lovely easy, conversational style and light touch. Always readable and engaging," is what the judges said at last night's awards.
Photographer Bruce Barnard continued his winning streak by taking out the best feature/lifestyle photographer.
"A clean, tight, interesting selection with a great variety," is what the judges had to say about Bruce's photos.
"A skilled photographer that captures the action at the right moment but always has the ability to create those set up shots."
SunMedia's rural publication Coast and Country won best front page newspaper in the associate category and The Weekend Sun received a highly commended in the Frank Vale Memorial Award.
More on SunLive...