Bring back the Te Puke Festival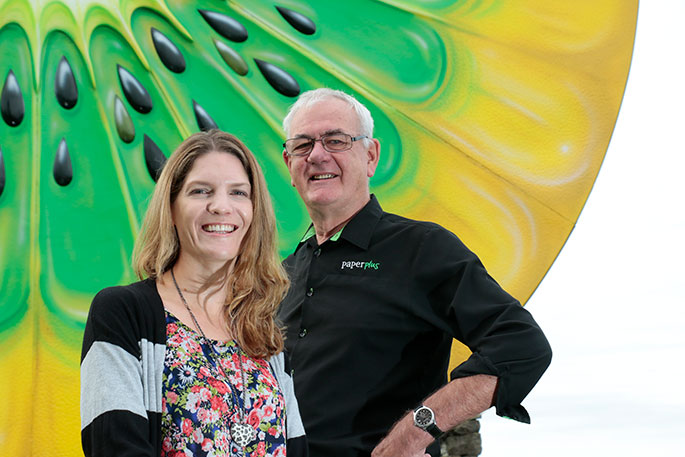 The stellar act of Te Puke's historic kiwifruit festival is returning this month in a first step towards breathing life back into the iconic event after an estimated 10-year hiatus.
Epic Te Puke board member Stuart Gunn, who has been involved in the festival in past years, is working with Epic Te Puke marketing manager Rebecca Larsen to bring the festival back to life.
"Stage one – I emphasise this – is to bring back The Great Debate then doing other things next year. And hopefully in years to come to restore the festival to its former glory."
It's believed the festival unfolded annually in Te Puke from about the 1970s. Stuart arrived in town in about 1990 and got involved in organising The Great Debate.
But the festival had its last gig in 2007 or 2008 as Stuart had stepped down from his post, and others could not carry on organising the festival in its entirety.
"The Great Debate was certainly the marquee event of the festival in lots of ways because with my theatrical connections I was able to get very good acts when I was organising it.
"People like Mike King, Gary McCormick – all those sort of funny guys – and I'd get a politician every now and again."
This year The Great Debate is on Thursday, June 22, from 6.30pm at the Te Puke Citizens Club. General admission is $25 from PaperPlus Te Puke, via email admin@epictepuke.co.nz and limited door sales. Funds raised will be used by Epic Te Puke for future events in the town.
For this year's The Great Debate, Stuart has lined up two people who've been to town before for the event. "Kiwi actor, television producer and director Ginette McDonald and comedian Raybon Kan will be here along with a few other national people.
"And two local people, Tauranga Mayor Greg Brownless and radio personality Will Johnston from The Hits. Then I've got two students – Brayden Cresswell from Te Puke Intermediate and William Veale from Te Puke High School."
So what is the Great Debate? Well, Stuart puts up a moot. "For example, something broad-brush like 'Te Puke rules the Bay' and we have two teams – one affirmative and one negative – who debate the moot."
Ginette and Raybon will be team captains – but unlike most debates, the serious nature will be reversed, with roaring laughter, hilarious antics and unruliness by team members from both sides.
"Lots of comedy – very dramatic and very clever – and in the past the students have been stars in it. "They really have."
Stuart says the next step is asking the public of Te Puke what is relevant for the festival in 2018 – to see it come together again.
"We might not necessarily put the events on ourselves but diarise them as part of the festival – and we'll ensure there's not three things on one night."
Historically, the festival is known for being a jam-packed week of entertainment in the town, including crowning of junior and senior queens, a ladies' lunch at Kiwi 360 and much more.
"It also happened post kiwifruit-packing, post-harvest, so we'd like to see things in future that include the workers. The foreign pickers and people like that," says Stuart.
"And we've got a pretty active group of people on Epic Te Puke looking at those opportunities."
So why is it important to bring back this festival? "Because we want to galvanise and ignite the community with something that is pretty unique.
"And our town is the kiwifruit capital of the world – so this festival has to be relevant to everyone. Something they all feel they are part of and proud of.
"We're living in an age where big cities are pretty impersonal and smaller regional towns are wanting to gain some sort of identity and community spirit. And that's what this is about."
More on SunLive...