Council a finalist for excellence award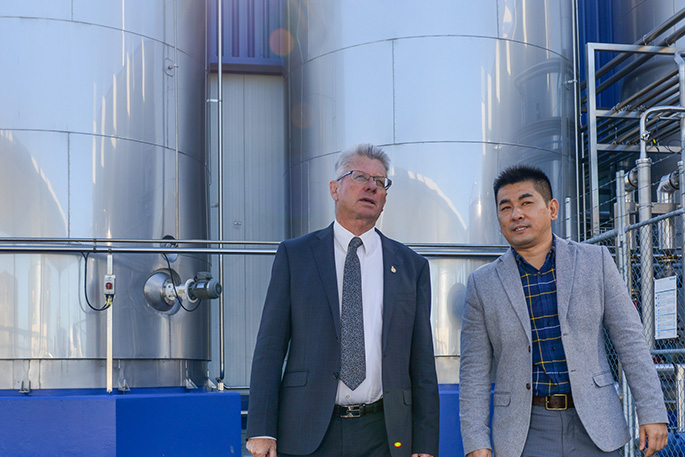 Working with, and listening to, its community has made Hauraki District Council a finalist in the Local Government New Zealand EXCELLENCE Awards.
Toward 2025, which builds on the council's 2013 economic development strategy, is a finalist in the EXCELLENCE Award for Best Practice Contribution to Local Economic Development.
Hauraki District Mayor John Tregidga is delighted the council and community's shared vision has been formally recognised.
"It's amazing what can be achieved in a place like Hauraki, when everyone works together.
"Collaboratively, with the business community and the wider community, we've created something really special and we're taking this to the world."
Judges said the council's economic development strategy, Toward 2025, showed the council has taken control of its destiny, and there have been some early successes as a result.
The strategy has led to multi-million dollar investments from the People's Republic of China, including the establishment of an ice cream factory by Allied Faxi, creating 30 jobs.
Feedback from community consultation has shown the public wanted the council more proactively involved in economic development, and that is reflected in the renewed focus on Hauraki Park in Kerepehi. The industrial park was developed before the council had a formal economic development strategy but was not fulfilling its potential.
In four years, all sections of the park have been sold, or have a contract on them, with total investment around $200 million, and the park and surrounding area in Kerepehi has put Hauraki on the map, nationally and internationally.
The council is also encouraging investment along the Hauraki Rail Trail, part of a tourism push that saw tourism expenditure increase $23.8 million between 2012 and 2015.
The council's economic development committee chair Toby Adams says Toward 2025 is about treating the business community as a customer, advocating for the district at a regional and national level, and actively attracting international investment.
"We're creating a place where business will locate and people want to live," he says.
"Located in the middle of the `golden triangle' between three of the country's biggest cities, we're perfectly positioned to be the centre of opportunity."
LGNZ president Lawrence Yule says the finalists in the EXCELLENCE Awards showcase the outstanding leadership being provided by local government throughout the country.
"Local government is at the centre of every community in New Zealand, helping shape the environment in which we work and play," says Lawrence.
"Being named as a finalist is a great achievement and reflects the vision shown by councils and the innovative work being done by staff. The finalists include some truly exceptional projects that are having a profound impact on communities."
More on SunLive...