Helping to kick-start Squawk Squad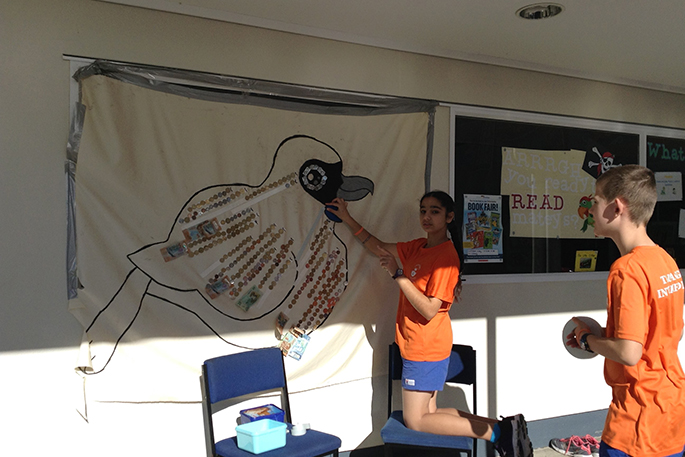 Tauranga Intermediate students are helping to eradicate New Zealand's pests and raise money for a unique Kickstarter project.
Last week students participated in a 'coin trail' to raise over $400 for two predator traps.
Squawk Squad is a New Zealand business, which has just finished their Kickstarter campaign.
Their aim is to connect people with sanctuaries via an app that gives them the ability to collectively invest in sensor-connected traps in aid of sanctuary projects.
Investors can see where their trap is deployed in the sanctuary and are notified in real-time when their trap activates.
Tauranga Intermediate Year 7 teacher Debi Mayhead shared the idea with her class, Room 44, who came up with the idea to make an investment on behalf of the school.
"The kids were really interested, and the principal just embraced the idea totally,' says Debi.
"It's an awesome initiative that fits well with our school. We're working on a school production at the moment about the kokako, an endangered New Zealand bird. It will be written and performed by students, and is going to be on at Baycourt at the beginning of Term 3."
In keeping with the theme, students brought coins and notes to school to fill in the outline of a kokako, raising enough money to put the school's name on two traps.
"The traps will be called Tauranga Intermediate School traps, and will be located in two sanctuaries, which we will hopefully be able to choose," adds Debi.
Squawk Squad's Kickstarter campaign has now ended, with the business raising more than $70,000 from 643 backers.
Mr Matt Short (Head of Miro House) talks to a group of students about their coin trail fundraiser.
More on SunLive...