Snow flurries and gales set to arrive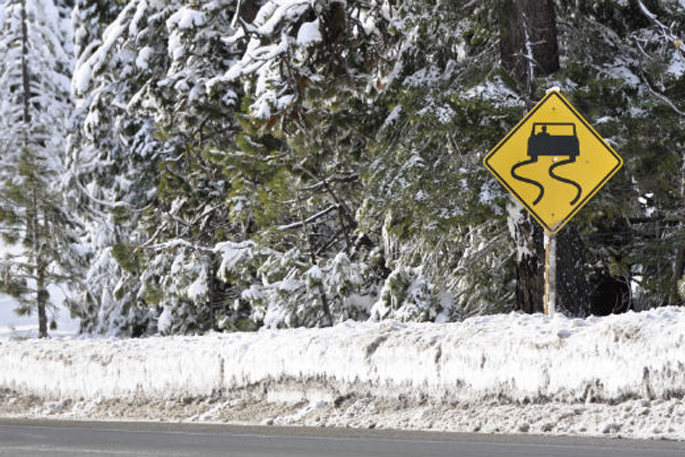 A snowfall warning has been issued for the Desert Road as wintry cold air moves up the country.
Snow expected to lower to about 800 metres early Wednesday morning on the Desert Road.
"Between 5am to 9am Wednesday morning, 1 to 3cm of snow may settle about the top of the road," warns the MetService.
Snowy cold front moving up South Island, gales arrive for some overnight, hurricane force at sea.
As we head towards the middle of the afternoon the front bringing snow showers and wintry cold air lies roughly halfway up the South Island, says WeatherWatch.co.nz
Southland, Otago and Fiordland are mostly taking the hit of cold air with snow, sleet and winter rain and temperatures hovering around zero and the single digits. Clear spells are also in the mix.
A cold front is moving up the country bringing snow and strong winds.
Further north, around Christchurch, the cold front is yet to arrive.
"Snow will be an issue for some highways but generally speaking it won't be lingering too long for most - with the winds whipping things along quickly.
"In fact the winds are still building - the worst will hit overnight and across Wednesday for the South Island with gales over land then further east out at sea winds may be up to hurricane force.
"For example on Wednesday morning the eastern tip of Banks Peninsula may have damaging winds over 100km/h while Christchurch reaches gale at times possible and inland Canterbury may only be a bit breezy or blustery," says WeatherWatch.co.nz
The worst of the winds to the south east will brush the eastern coastline of the South Island - developing tonight and moving across Wednesday. See the WIND MAPS to better understand tonight and tomorrow.
More on SunLive...