The gift of making a boat go faster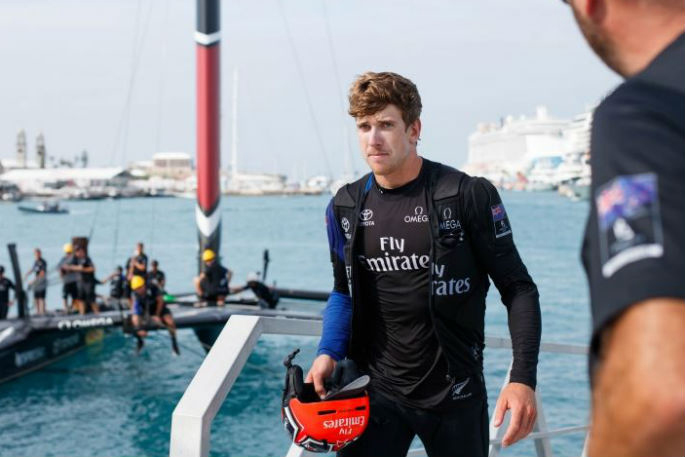 Peter Burling always had the gift of making a boat go faster.
That's what Tauranga Yacht and Power Boat Club commodore Nick Wrinch told SunLive today following Team New Zealand's win in Bermuda.
Burling, the Tauranga raised helmsman of Emirates Team New Zealand, took the challengers into the America's Cup contest, by defeating Artemis in the challenger finals today.
"I think he always had a good knack of making a boat sail fast, whatever that knack is its probably an unseen skill, it's probably almost instinctive," says Nick.
"And Peter always had that gift and that's shown from an early age when he was a pre-teenager, he could always make a boat go fast - and I guess some people have that gift, and he certainly does.
"Certainly Peter and the team had the boat going real quick today they had the right configuration for the wind, showed good acceleration off the start line and was able to give Artemis a taste of their own medicine off the start line.
"I think Peter's the sort of guy who learns pretty quickly. While some people might have been critical of his starting abilities, I think you'll find he's going to be very soon up to speed.
"I think the standard of the game has been rising dramatically with all of them somehow, as we get to the real pointed end of the competition," says Nick.
"I think (Oracle skipper James) Spithill has to be aware Peter's come on a long way since he last raced him, so and for all his bluster, I think Spithill will be very wary of Peter. So he won't under estimate him. It's going to be a very interesting few days from Sunday onwards."
In today's Louis Vuitton Cup final, Emirates Team NZ showed good speed over Artemis from start to finish, says Nick.
"So we are all very excited for him and the team. We are all waiting with bated breath for the next round of the competition."
Yacht club officers and staff are meeting today to discuss whether to host a live screening of the Americas Cup racing at the club.
The practicalities are against them, says Nick. They don't have sky and there are other issue to sort out – and the start times are against them.
"We might do something at the last moment. But at 4.30am, will people come, or will they stay in bed and watch it - or will they dare watch it?"
More on SunLive...