Mining company challenges protesters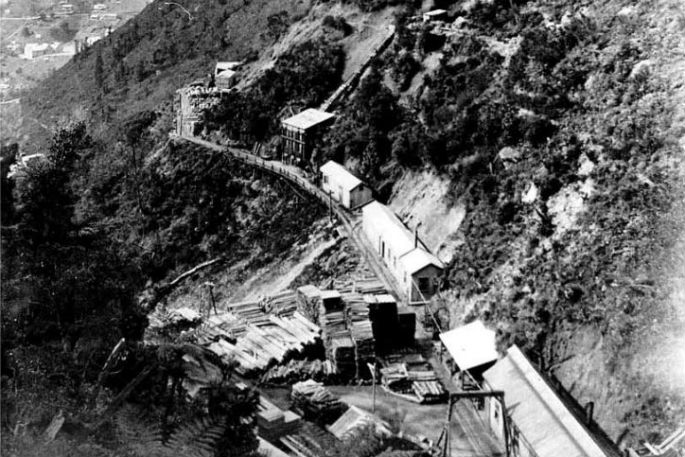 Karangahake prospecting protesters' behaviour and motives are being challenged today by New Talisman Gold Mines Ltd CEO Matthew Hill.
Protest Karangahake inflated the numbers of protesters at Sunday's demonstration from about 55 people to 100, says Matthew.
He says Talisman has had trucks and diggers on site at the portal flat and had completed their install four days before PK stumbled upon their presence by accident.
"This was following our public announcement of such."
Talisman announced in early May that they would be installing portacoms on the portal flat prior to beginning prospecting work in the old mine.
"As such the whole traffic as an issue is clearly not, as we had trucks, diggers, and yet not a PK person to be seen until after four days of operations," says Matthew.
"Upon seeing this, Duncan Shearer and three people posing as Hauraki Herald reporters holding an interview, then blocked the road for an hour holding up workers getting home to their families."
He says the targeting of local workers heading to and from work is appalling.
"The following morning one senior spokesperson of PK drove at a gate someone was closing, injuring them.
"Same person then locked gate with a padlock blocking the free access for emergency services."
Sunday's picnic was initially called for on-site at the portal flat, until police advised PK that it would be illegal, says Matthew.
"We continue to progress into the prospecting phase at talisman and look forward to continue our work at this highly modified industrial mine site."
He says PK withdrew from the judicial review of the prospecting licence as their own expert proved the effects of the Talisman operation on water and the surface were no more than minor.
"The continued printing of this injurious falsehood regarding water poses some issues where such is publicly available."
Some of Sunday's protestors. Photo: Supplied.
The weekend protestors including Karangahake locals, members of the local iwi and supporters from Auckland, Tauranga and the wider Coromandel community, walked up to the Portal Pad - the site where mine prospecting is currently taking place - and peacefully protested outside the gate, according to a statement from PK.
"We marched up into the heart of this native forest and gathered outside the locked gate [of the mine site], bearing witness to the scandal and showing our support for our mountain," says Protect Karangahake spokesperson Lucy Aitken Reid.
The protest was called after locals discovered a locked gate blocking the path of their usual walking route last week, protected by a team of security guards, and told mining operations were underway inside the fenced-off area, which PK says is zoned as conservation land.
A photo of the mine taken in the early twentieth century, shows the area around the portal flat to be bare of vegetation, apart from some low scrub.
The part of the Karangahake Gorge encompassing the old mine is zoned Conservation (Indigenous Forest) in the Hauraki District Council District Plan in recognition of its importance in terms of indigenous forest cover and its high significance as a wildlife habitat as well as its scenic, scientific and recreational value.
Talisman's prospecting operation now underway, is separate from Talisman's bulk sampling and exploratory underground drilling consent the company obtained in 2013, but has not yet carried out.
For prospecting, about five staff will be going into the mine and taking samples.
Hauraki District Council CEO Langley Cavers, says while the prospecting may lead to further applications, Talisman does not currently have consent to mine on Mount Karangahake.
"The Karangahake Gorge is a national attraction and one of our most valued assets. If actual mining were ever to take place it would only be following a robust resource consent process as prescribed by the Resource Management Act," says Langley.
More on SunLive...