Police suspect 35 missing are homicides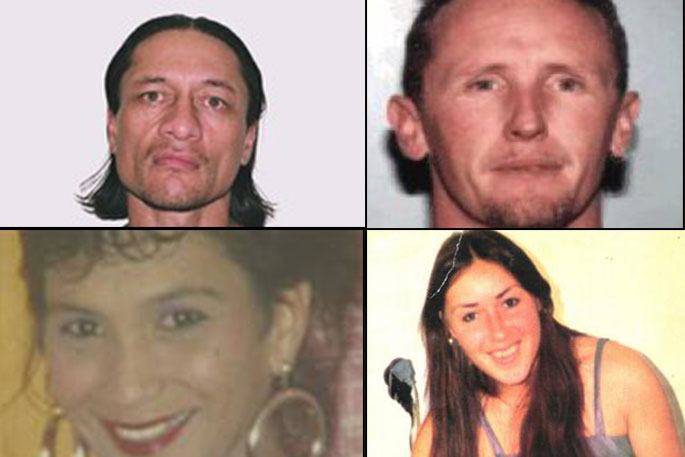 Police have 333 missing cases in New Zealand, 35 they suspect foul play in.
Four Tauranga people are currently listed as missing on the New Zealand Police website.
The cases believed to involve foul play have not been identified.
Of the 333 total, 160 are people who haven't been found by search and rescue operations and 17 are missing from health institutions, according to information released under the Official Information Act.
A total of 46 are suspected suicides.
Three are New Zealanders missing outside of New Zealand.
According to the New Zealand Police website, there are currently four people missing from Tauranga.
William Taikato went missing from the Tauranga area on December 19, 2007.
According to police, he was last seen in Papamoa.
William's disappearance was reported to police as family and associates had not seen or heard from for him for some time and he had not followed through with plans for Christmas in 2007. William told associates he was going to pick his car up in Welcome Bay Road, Tauranga and was never seen again.
Darrell Crawford disappeared from his Oropi home on August 16, 2007. Police say he was seen leaving his Oropi home on August 12.
"His black Nissan was located on Mountain Road a few days later, but there has been no sign of Darrell since," says police.
Judy Yorke was last seen in Tauranga dropping her daughter off at her parents' house at October 21, 1992.
According to police, she was going to the pub and would be back the next day to collect her daughter.
"Judith disappeared after attending a party at Te Mania Orchard in Matapihi sometime between 1am and 2.30am on October 22, 1992."
Luana Williams is still considered missing after she was last seen at her Gate Pa home by her partner at about 6pm on June 5, 1986.
"When he returned to the house later in the evening Luana was not there. The house was open and the pets were inside, which was unusual.
"Any information regarding her disappearance can be given anonymously through the attached forms or to any police station."
The above cases are still open and anyone with new information about these people can contact Tauranga Police Station on 07 5774300.
Alternatively, information can be left anonymously via the Crimestoppers 0800 555 111 line.
-Additonal reporting AAP
More on SunLive...