A lecture on defending Tauranga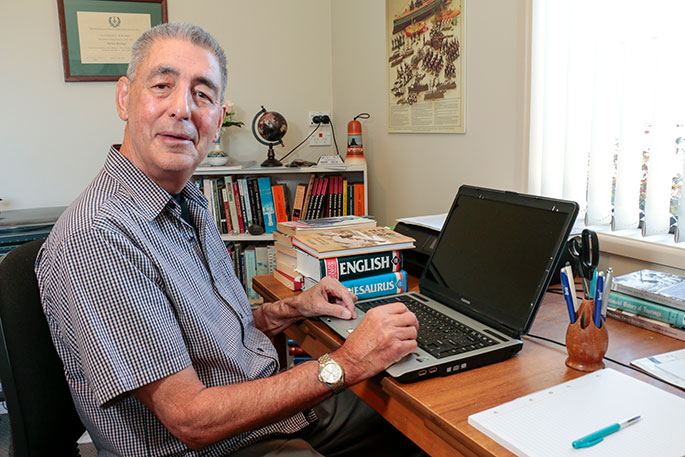 New Zealand was a violent place before the Treaty of Waitangi, and Tauranga was no exception.
The Musket Wars – a series of intertribal conflicts made devastating by introduced European firearms – gripped the country for much of the 1820s and 1830s.
Local historian Trevor Bentley has written extensively on New Zealand during this period and published four books.
"It's a very colourful, turbulent period in New Zealand history, which few people have written about," he says.
He will be giving a public lecture on Tauranga's part in the Musket Wars, with particular emphasis on Ngai Te Rangi's successful defence of their own territory.
"There were about 40 heke or migrations during the Musket Wars, but Tauranga people managed to stay put and fight off the various incursions.
"Some of the musket armies that came down were huge, particularly the Ngapuhi ones. But they couldn't dislodge Ngai Te Rangi."
He says their success came down to "clever tactics".
"One particular battle in 1832 in Otumoetai involved Ngai Te Rangi sending out skirmishers every time the enemy approached. It stopped their opponents getting within striking distance of the pa – an active defence."
Like other parts of New Zealand, Tauranga Maori quickly adopted the musket to keep up with their tribal enemies.
"When the Anglican missionary Henry Williams came here in 1828, there was a hardly a musket to be seen But when he returned in 1832, he noted every man had 10 muskets, and every boy one or two," says Trevor.
"Many Sydney and Hobart gun traders made a beeline for the Bay of Plenty in that period."
People interested in finding out more should attend Trevor's lecture at Tauranga City Library this Wednesday, June 14, at 5.30pm.
Bookings are essential, so phone Tauranga City Libraries on 07 577 7177 or email library@tauranga.govt.nz to book your place.
More on SunLive...