Two season suspension for coach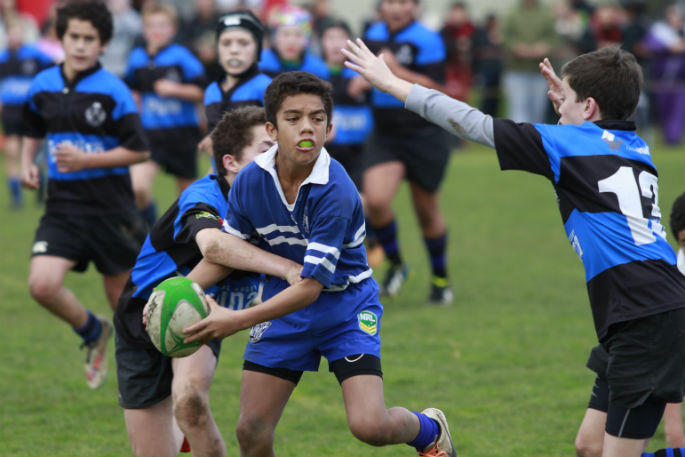 A junior rugby coach has been suspended for two seasons for abusing a referee he considered missed a dangerous tackle on one of his players.
The incidents that took place during an Under 13 match on Saturday 20 May. The match was being refereed by a first year referee in only his second officially appointed game of the season.
During the match, the coach began to verbally abuse the referee from the touch line after what he believed to be a dangerous tackle on one of his players was supposedly missed by the referee, says a statement from the Bay of Plenty Rugby union.
The verbal abuse continued at periodic intervals for the first half. The referee's father, an experienced registered referee, who was acting as touch judge for the match, approached the coach at half time and asked him to stop, but was ignored as the abuse continued throughout the second half.
The coach was suspended at a disciplinary hearing on May 23. The Under 13 coach didn't appear before the disciplinary committee having already been stood down by the club. A club committee member attended on his behalf.
"The disciplinary committee has delivered a strong message to coaches, players and supporters that this behaviour will not be tolerated. We rely on our great group of referees who volunteer their time to ensure we are able to coach, play and watch a game we all enjoy," says Bay of Plenty Rugby Union Operations Manager Neil Alton.
Referee Manager Pat Rae says the incident is a rare occasion.
"The Bay of Plenty Rugby Union has been working extremely hard to make all rugby games on a Saturday a positive experience for everyone involved, including the referees," says Pat.
Last year technical zones were introduced for all 15-a-side rugby from Under 11 up, in addition to the crowd control barriers already in place. Technical zones, rectangular boxes located on either side of the half way line on one side of the field are designed for the teams and are where coaches, managers, reserves and their medics/water carriers must remain during the match.
"Technical zones remove the opportunity for coaches and others to roam up and down the side line shouting instructions at their players. What invariably happens is that when a decision goes against them, those instructions at players suddenly become verbal abuse at the ref," says Pat.
The inclusion of technical zones has had an overwhelming positive effect on referee abuse.
"Last year up to the end of May, we had 18 reported referee abuse complaints resulting in a disciplinary hearing. So far this year there have been 9, a 50 per cent decrease. This is exciting because less referee abuse complaints increases the chances of retaining our referee membership for years to come," says Pat.
More on SunLive...