What's on, synchronised swimming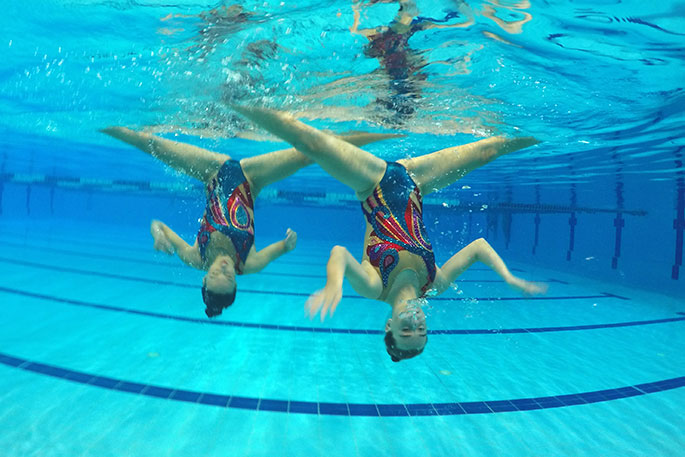 Morning sunners, it's a fine day a bit of cloud and a cool south westerly breeze. A good day to watch watersports indoors at Baywave – the North Island Synchronised Swimming Championships.
From 3pm, see 100 competitors from seven clubs battle it out in a physically and mentally demanding sport that is made to look effortless.
Saturday 10 June
Bay Network Singles Social Club
55+ who wish to make new friends & enjoy club activities, dining, shows, trips, bbq's etc. Mary-Anne 027 207 1690 or 576 9988
Boney M
A phenomenon in the 70s, with their hits 'Daddy Cool', 'Map Baker', 'Rivers of Babylon' & more. At ASB Baypark Arena 8-10pm. Tickets $79.
Brave Hearts NZ
Hui at Waiteti Marae, Ngongotaha 9.30am - 12pm. No charge, all welcome.
Caravan & Motorhome Owners
Interested in joining like minded people & attend weekend rallies? Neal 576 9031
Come Dancing Te Puke
Te Puke Scottish Soc monthly dance June 17 (mid year Christmas theme), Te Puke War Memorial Hall 7.30pm. Live banc, great company & supper. Door charge $7. Subs due. Valerie 573 7093
Computer Lessons
Learn in your own time, at your own pace. Tauranga Library has a free course online to meet your needs. Visit one of our libraries to register.
Friendship Force International
Friendship & Home Hosting exchanges with other clubs worldwide. Barbara 574 5711 or email: regclothier@gmail.com www.thefriendshipforce.org
Genealogy Informal Group
Come & share your heritage at 849 SH29, Tauriko 1.30pm. $2pp to cover afternoon tea. Visitors welcome. Cathy 541 3335 a/hs
Katikati Lions Moggies Market,
2nd Saturday of the month. Crafts, plants, food etc. Memorial Hall Katikati 8am-12pm.
Leisure Marching
Fun, fitness & friendship. Teams made up of adult members practice this non-competitive activity on various days & times throughout the week. Frances 544 1318 or 021 297 3407
LOL Laughter Wellness
Come & laugh away your winter blues with us. Arataki Community Centre 11.00 - 11.45. $3 door charge Trish 022 036 6768 email lollaughterwellness@gmail.com
Messianic Meetings
Every Sat at Hillier Centre, 31 Gloucester Rd, Mt Maunganui 10am. Seek to unite together in our walk to put truth into action on a daily basis. 544 7424 or 0210 226 3515
Narcotics Anonymous Open Meetings
Sat 7.30-8.30pm & every Sun 7-8pm, Hanmer Clinic, 1235 Cameron Rd, Greerton. Mon 7-8pm & Fri 7.30-8.30pm, Hillier Centre. 31 Gloucester Rd, Mt Maunganui. Women's Meeting every Tues 10.30-11.30am Downstairs Hall, Salvation Army Recovery Church, 375 Cameron Rd. 0800 NA TODAY
Petanque @ Club Mt Maunganui
Sat 1pm. Equip available, all levels welcome. Arnold 544 5598
Sequence Dance Ball
Ladies - Dress up in your finery. Men - kilt or formal attire preferred. Live band, room to dance, & delicious supper. Birthday Ball, Mt Maunganui Sports Centre 7.30 pm. Entrance $7. Organized by Mount Maunganui Scottish Society. Erica 576 0578
St John's Anglican Church playgroup community market day
St John's Anglican Church, 94 Bureta Rd, Otumoetai. 2pm to 4pm. The market will include stalls selling pre-loved toys, clothes and household items as well as new children's clothing, jewellery and stationery. There will also be a bake sale, face painting, raffles and children's arts and crafts. A gold coin donation on entry is requested.
Zee Market
Arts, crafts & more at 169 Elizabeth St, Tauranga 10am - 2pm.
More on SunLive...