Schools don wigs for child cancer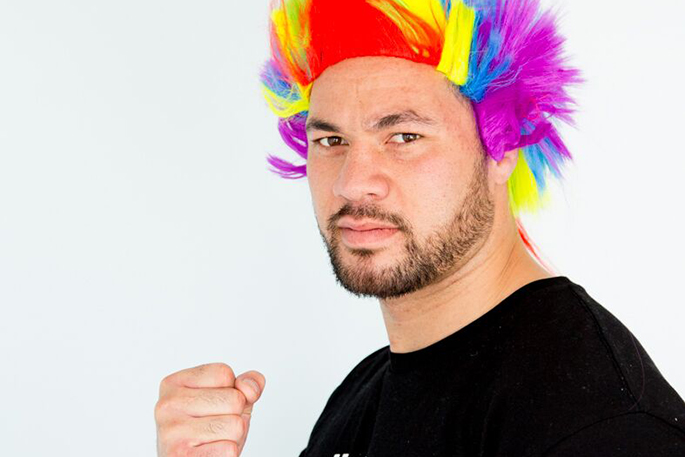 Otumoetai Primary and Aquinas College will be among schools in Tauranga and all over New Zealand taking part in Wig Wednesday this month.
Otumoetai Primary School deputy principal Zara McIndoe says they have 572 pupils who are being encouraged to participate in the June 21 event.
"We combine it with a mufti day as well, so the kids can dress up and wear a funky wig. It's all very colourful and exciting," she says.
"The kids bring in a gold coin donation and the proceeds go to the Child Cancer Foundation."
She says they'll be bringing one along for the principal, too, just in case he forgets.
World heavyweight boxing champion Joseph Parker has also partnered up with Child Cancer Foundation to help grow awareness of the impact of child cancer on Kiwi families, and the need for support.
And while he may have taken off the gloves for a bit, he's happy to don a wig for the annual fundraiser.
Joseph recently spent time with children, parents and whanau at Child Cancer Foundation's Auckland Family Place, trying on an array of colourful wigs, signing memorabilia, and passing around his winner's belt.
"The children show strength and courage that completely humbles me, and to see they still have smiles on their faces is a credit to the wonderful team at Child Cancer Foundation," says Joseph.
"These children have gone through so much in their lives and continue to live optimistically; a great lesson is to be learned here."
To date over 300 businesses, schools, community groups and individuals across the nation have registered to take part in Wig Wednesday and help fundraise for Kiwi kids with cancer.
Each week more than three children in New Zealand are diagnosed with cancer and look to Child Cancer Foundation for support.
Every donation made during Wig Wednesday will go towards ensuring these children and their families always feel supported when walking the cancer journey. Child Cancer Foundation offers each family targeted, practical and meaningful assistance, as well as a shoulder to lean on when times are tough.
As a stand-alone charity, the Child Cancer Foundation receives no direct funding from the government, so relies on the generosity of New Zealanders to support its cause.
For more information about Wig Wednesday and to register and donate, visit www.wigwednesday.org.nz or email wigwednesday@childcancer.org.nz
More on SunLive...