Matariki rising over a settled weekend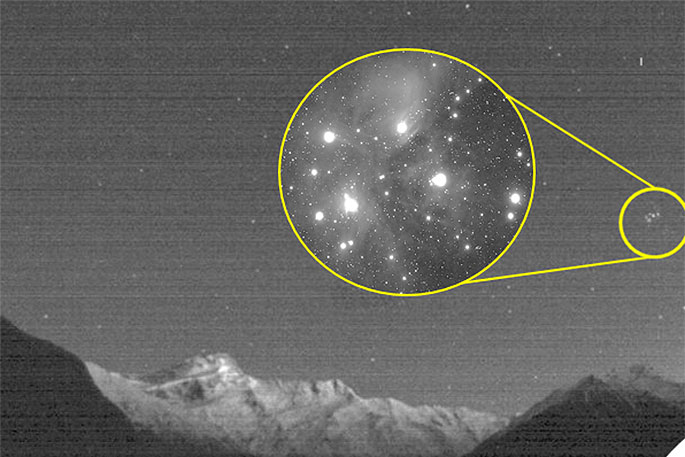 Clear skies and cool temperatures are set to remain with us for the weekend.
The big picture – high pressure over the country which has brought overnight frosts, but also a few showers in the east – stays roughly the same into next week.
This is good news for the opening weekend of several ski fields, and for early risers hoping to glimpse Matariki (the Pleiades cluster of stars) which is now starting to appear in our skies, says the MetService.
Getting into the details, a front moves up the country on Saturday and rapidly weakens under the ridge of high pressure.
This front will bring some rain into the west, with the odd shower further east and an outside chance of affecting the rugby in Christchurch.
A bit of cloud is also associated with this front, meaning that Sunday will likely be the clearer day of the two. On Sunday the centre of the ridge drifts north, clearing up the remains of any showers in Gisborne and Hawke's Bay.
This also allows strong westerlies to develop further south, and on Monday these westerlies could reach gale in the mountains, and in eastern parts from Wairarapa to Dunedin.
The flip side of strong winds across the ranges is the temperature boost from warm down-slope wind that occur in the lee of a mountain range, known as the foehn effect.
This will see daily maximum temperatures rise, making Monday the warmest day of the week in many areas. "Skiers and boarders heading up the hill for their first runs of the season will appreciate the cool start to winter," says meteorologist Tom Adams.
"Although Saturday's front won't bring much in the way of fresh snow, things clear out quickly for some clear skies and fast conditions.
"Check the ski field forecasts from MetService before heading out, given the changeable nature of our mountain areas."
More on SunLive...