Tauranga ram-raid 'disappointing attack'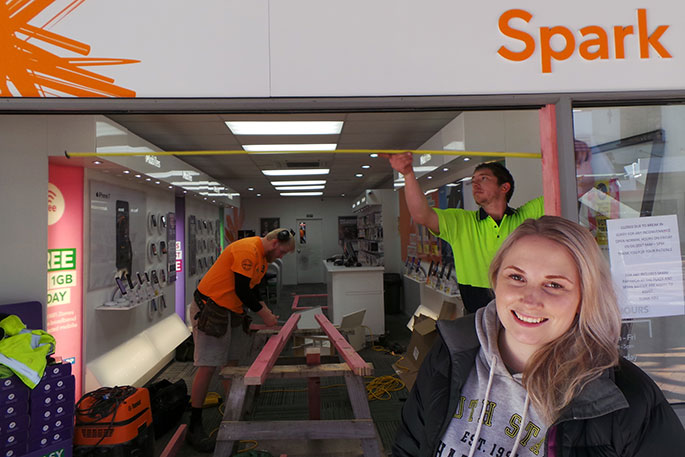 Devices stolen in this morning's ram-raid of Spark in Tauranga have been blacklisted.
A vehicle was used to smash the front doors of the store on Devonport Road at 4.15am.
Blacklisting the stolen devices means that they won't work on any New Zealand mobile network and are essentially worthless.
This is standard policy for any device in New Zealand, and makes stealing phones a futile exercise, says Grant McBeath, General Manager of Customer Channels for Spark Home, Mobile and Business.
"We're really disappointed by this attack. The individuals responsible have caused damage to the property.
"It's also a really pointless theft. As all the devices have now been black listed, they might as well have stolen some paper weights, as that's all they're good for now. To be honest, they won't even make good paper weights as our devices are so light these days.
"It seems such a shame to put yourself at risk, driving at high speed through glass windows, for such a pointless exercise.
"We'd advise people to be careful when buying a second hand phone. You can always check whether a phone has been blacklisted following a theft by checking its unique IMEI number on the Telecommunications Forum's website. If you do find a stolen phone, please hand it to the police."
Spark is reviewing the CCTV footage from cameras within store and is cooperating with the police in their investigation.
More on SunLive...