Foodstuffs ditch microbeads from shelves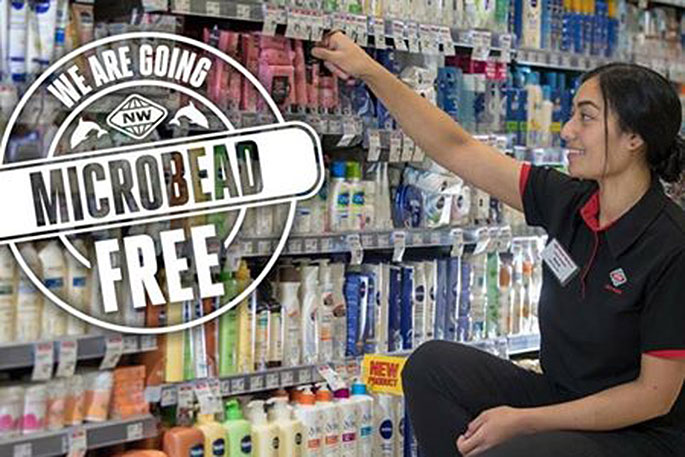 New World, Pak'N'Save and Four Square have announced that they will be microbead free from July 1 – a whole year ahead before the compulsory ban is enforced.
The announcement comes in time for World Oceans Day today.
Scientific research has proven that the tiny beads of plastic used as an exfoliating agent in many skin cleansing products are finding their way into drains and ultimately the marine environment where they fail to break down or are consumed by marine life, the supermarket chain says in a statement released overnight.
Chris Quin, Foodstuffs North Island CEO, says the business started discussions with suppliers in 2016 with the aim of speeding up the change.
"We're pleased to say that many suppliers had already reformulated their products substituting the plastic beads with natural ingredients. Where brands are unable to meet our needs we'll delist the products until new formulations are available."
Making positive change takes a collective approach, says Chris.
"Minimising our impact on the environment is a priority issue and banning microbeads is absolutely the right thing to do. The changes we're making will have a positive impact on marine life – it's great we were able to announce this change on World Oceans Day. That said we know there's more work to be done and we will continue to see how we can reduce plastics wherever we can."
More on SunLive...