Ram-raid at Tauranga Spark store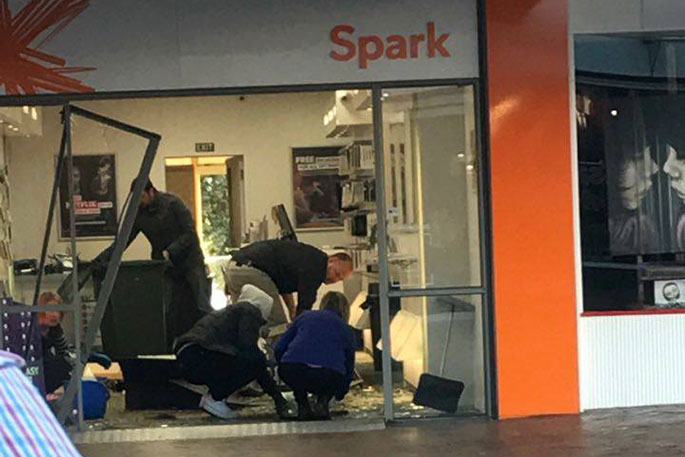 UPDATED 9.46AM: A car has been used to smash through the front door of a Tauranga communications store.
Police were called to the ram-raid at the Spark on Devonport Road at 4.15am.
A police spokesperson confirmed to SunLive that a vehicle was used to "drive through the front door to gain access to the Spark Digital building".
"A forensic examination will be completed at the scene today.
"Police inquiries into the matter are ongoing."
People with information about the ram-raid are asked to contact Tauranga Police on 07 577 4300.
Alternatively, information can be left anonymously via the Crimestoppers 0800 555 111 line.
EARLIER:
Glass has been strewn across the floor of the Spark store in the Tauranga CBD this morning.
Police are at the scene of a break in at the telecommunications store on Devonport Road.
A SunLive reader emailed a photo of the store, showing people cleaning up glass.
Another reader confirmed police are at the scene.
SunLive is working on getting more detail from police and will update the story as soon as we have more information.
At the scene?
Call 0800 SUNLIVE or email photos to newsroom@thesun.co.nz
More on SunLive...