Tauranga Domain to host Mitre 10 cup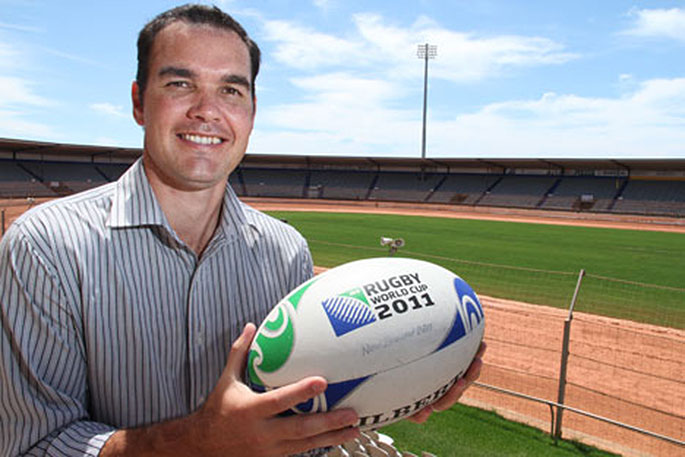 Bay of Plenty Rugby fans can look forward to an exciting season involving a number of match-ups with traditional rivals, including all three Chiefs Provincial Unions.
The Steamers will kick their 2017 Mitre 10 Cup campaign off away to Northland in a Sunday afternoon match-up on August 20, before returning home to Rotorua International Stadium to host the iconic Battle of the Bays on Friday, August 25, at 5.45pm.
The Steamers will remain on home soil hosting Wellington at Rotorua International Stadium on Thursday 31 August at 7.35pm in week three.
Following two concessive away games to Manawatu on Friday, September 8, at 7.45pm and Taranaki also at 7.45pm on Friday, September 15.
Week six will see the Steamers will return home for their double header, with their midweek fixture against Southland on Wednesday, September 20, at 7.35pm at Rotorua International Stadium, followed by an afternoon match-up against Counties Manukau on Sunday, September 24, at 2.35pm at the Tauranga Domain.
Week's seven and eight will again see the team on the road firstly hosted by Auckland on Saturday 30 September at 5.05pm and then the team will venture south to face 2016 Championship finalists Otago on Saturday, October 7, at 2.35pm.
The final scheduled home game for 2017 will be held at the Tauranga Domain on Saturday, October 14, where the Steamers will host their big brother Waikato.
The top four teams, in each of the Premiership and Championship, at the end of week nine will proceed to semi-finals over the weekend of October 20 – 21.
The winners of those then head to the finals the following weekend to determine the Mitre 10 Cup Premiership winner, and the team who will be promoted from the Championship.
Bay of Plenty Rugby Union CEO Mike Rogers is excited about the upcoming home games scheduled for the Mitre 10 Cup.
"We carefully consider our home game schedule, as one of only two Unions in the Country that plays Mitre 10 Cup games at two venues.
"We think the three games in Rotorua will provide an excellent opportunity for our supporters to get in behind the team and show how proud our community is especially for when our team defends their title for the rightful Bay in the one and only Battle of the Bays.
"The games versus our Chiefs partners and traditional rivals in Counties Manukau and Waikato at Tauranga Domain will no doubt be exciting occasions. The games at the Domain create amazing atmospheres and a real buzz with the crowd so close to the action."
This year the Bay of Plenty Steamers will be on the road for their pre-season games, however, the Bay of Plenty Steamers squad will be out in the community over the duration of their pre-season training camps.
Tickets will be available to purchase from mid-June from www.ticketmaster.co.nz
Season membership ticketing options for the 2017 season are available to purchase now from www.boprugby.co.nz.
Bay of Plenty's draw for the 2017 Mitre 10 Cup:
Week 1: vs Northland at Toll Stadium, Whangarei – Sunday 20 August, 2.35pm
Week 2: vs Hawkes Bay at Rotorua International Stadium, Rotorua – Friday 25 August, 5.45pm
Week 3: vs Wellington at Rotorua International Stadium, Rotorua – Thursday 31 August, 7.35pm
Week 4: vs Manawatu at Central Energy Trust Arena – Friday 8 September, 7.45pm
Week 5: vs Taranaki at Yarrow Stadium, Taranaki – Friday 15 September, 7.45pm
Week 6: vs Southland at Rotorua International Stadium – Wednesday 20 September, 7.35pm
Week 6: vs Counties Manukau at Tauranga Domain, Tauranga – Sunday 24 September, 2.35pm
Week 7: vs Auckland at Eden Park, Auckland – Saturday 30 September, 5.05pm
Week 8: vs Otago at Forsyth Barr Stadium, Dunedin – Saturday 7 October, 2.35pm
Week 9: vs Waikato at Tauranga Domain, Tauranga – Saturday 14 October, 2.35pm
Semi-finals: Friday 20 October – Sunday 21 October
Finals: Friday 27 October and Saturday 28 October
Home games for 2017: Hawkes Bay, Wellington, Southland, Counties Manukau, and Waikato
Away games for 2017: Northland, Manawatu, Taranaki, Auckland, and Otago
More on SunLive...