Fatal fire scene closes overnight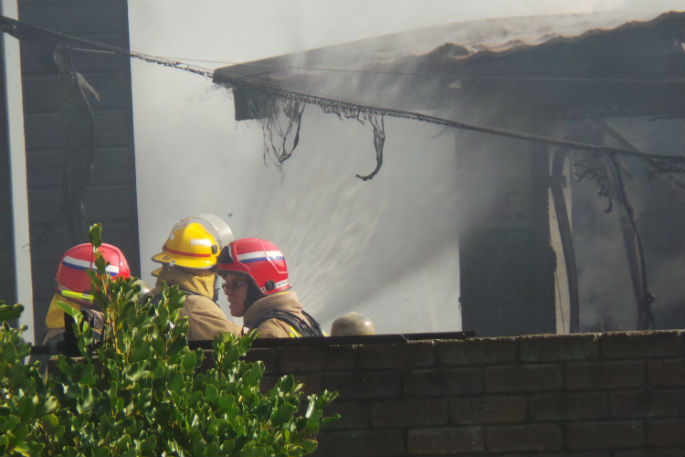 The scene of today's fatal fire scene in Maungatapu is being closed down overnight before detectives and fire safety investigators resume seeking its cause in daylight tomorrow.
"Our operations have ceased for the evening," says NZ Fire Service's northern communications centre shift manager Paul Radden. "It will be monitored, we will have a crew return in the morning. I believe police will be putting a scene guard on overnight, to protect the scene, any evidence.
"I haven't heard if it's suspicious/not suspicious, but there has been a fatality and investigations are ongoing. Our fire investigators will be returning tomorrow in daylight to complete their investigation."
The Fire Service was called at 12.53pm, and upon arrival found the house 'well-involved' in fire. Paul says as a result, a second alarm was sounded and more crews responded from Tauranga, Greerton, and Mount Maunganui.
Police and ambulance were called to assist fire about 1pm. Police announced someone had died at the scene at 2.22pm.
More on SunLive...