Cannabis party president defects to TOP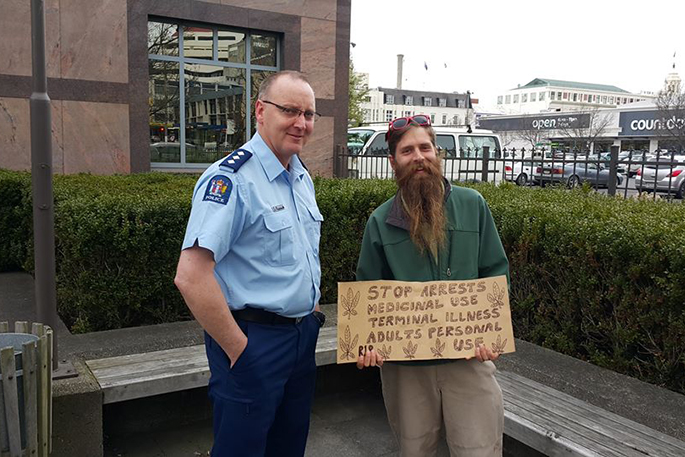 The president of the Aotearoa Legalise Cannabis Party is resigning his office and party membership to join the Opportunities Party.
Abe Gray says for the first time since the ALCP's inception 20 years ago, there is now another party that can be trusted to deliver real positive reform on the cannabis issue if it gets into parliament.
He says ALCP members know from bitter experience with other parties like the Greens that establishment parties don't 'walk the talk' once they've been elected.
"The Opportunities Party is different," says Abe.
"Their evidence based, harm reduction approach is what ALCP members have been wanting for so long, and experts in the field recognise TOP's Real Deal Cannabis reform is the way forward."
"We could stay campaigning as a single-issue party and pick up our usual half a per cent, before watching the old guard return to their do-nothing approach. Or we can throw our support behind TOP, help it reach five per cent and finally achieve our goals."
He has sent a letter to all ALCP members urging them to publically join him in backing the Opportunities Party.
Abe is a former Deputy Leader of the ALCP, a past candidate for the party, former vice president of NORML NZ, former tutor and past lecturer in biology, ecology and botany at Otago University and founder and curator of the Whakamana Cannabis Museum in Dunedin.
More on SunLive...