Aspiring astronaut to meet local growers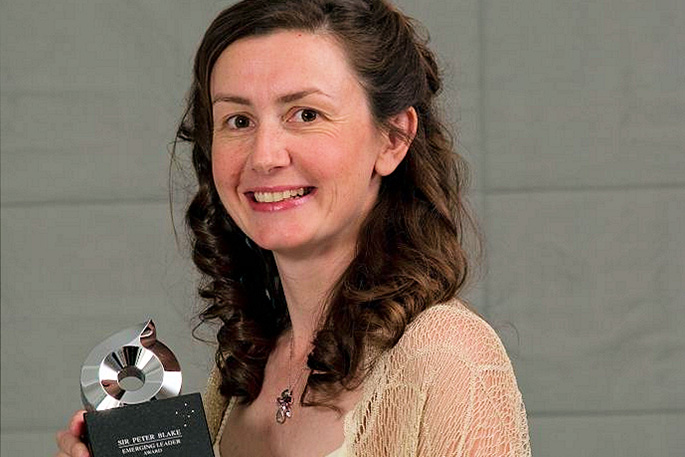 Young horticulturalists from the Bay of Plenty will have a chance to meet Dr Karen Willcox, who aspires to become New Zealand's first astronaut, at a 'Future Leader' meeting this July.
New Zealand Kiwifruit Growers Incorporated communications manager Mike Murphy says Karen – a finalist in the 2009 NASA Astronaut Selection – has demonstrated unshakeable commitment to realising this dream.
As Professor of Aeronautics and Astronautics and Co-Director of the Center for Computational Engineering, MIT, Karen is a leader in the development of computational methods for engineering systems. Karen leads two multi-institutional research teams: one funded by NASA to develop methods for the design of environmentally sensitive aircraft; the other funded by the Department of Energy, focussing on new approaches to model uncertainties in the tools that support complex systems.
"She's passionate about engineering and her chosen career, and seeks to inspire and nurture an interest in mathematics and science in the next generation – areas that are very important for the horticultural sector – and strives to support others in realising their own ambitions," says Mike.
Karen will be talking to the group of young horticulturalists about her experiences.
'Future Leaders' is organised by NZKGI for a group of likeminded individuals from the horticulture industry that seek opportunities to learn, share, gain new experiences and network through organised events and workshops.
"A Future Leader is keen to learn and takes advantage of development opportunities available to them within the primary sectors," says Mike.
"Since the group was formed in 2015, the Future Leaders member base has grown to almost 160 people."
More on SunLive...